Posted on October 9th, 2015 by Jenny Frankel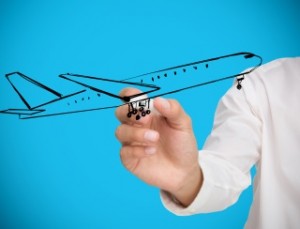 When thinking about pursuing a degree in aviation inside the US, many questions may come to mind- especially in the initial stages of application. A few questions you might be asking include: "Where can I get an application? What's going to be on the application? Will the classes be hard? Will I get some flight time?" Keep in mind that it's not only how to apply for a degree in aviation that you should be wondering. There are many correct ways for international students to apply for a degree program in aviation. How to apply for a degree in aviation is just the beginning. But once you're accepted, how you conduct yourself also plays a significant role when pursuing an aviation degree.
An international student with an honest and cheerful personality will impress the admissions council. Being dedicated and hardworking will allow you to soar high in your classes and learn a lot. The secret to having a good job in aviation after you get your degree is to do well in classes and make sure you are learning the material taught in class. But there are other things that have to do with personal conduct that potential job sites check for.
One thing potential employers check for is drugs. Drug testing happens in every type of industry, including aviation. Some companies will require you to take a drug test as part of the interview process. Once hired, some employers also require you to take routine or random drug tests. This is for the safety of your passengers, customers and yourself.
Another procedure a possible employer might do is a background check. Like drug tests, many other industries perform background checks as part of the interview process. If you have any type of arrest, car accident or traffic ticket, it will show up on your record. Check your credit score and bank records to make sure that there are no mistakes, and try and be the best person you can while pursuing your degree.
Finding out exactly how to apply for a degree in aviation can be challenging. However, once you find a university where you would like to pursue aviation the process should fall into place with the assistance of the admission office and your international student advisor.
No Responses to "Pursuing a Degree in Aviation"
Leave a Reply