Posted on August 27th, 2014 by Bryanna Davis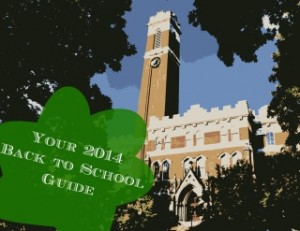 As the smell of suntan lotion starts to dwindle, stores have trouble keeping futons, pens and pencils on the shelves and college campuses start to once again fill with life. All signs that the new school year is finally here! If you've made the decision to study in the US this year, then spent months preparing for your great journey, you're about to finally reap the fruit of your hard-earned labor.
Although being an international student is an exciting experience that can be life-altering it can also be a scary step. The good news is that the more you research and prepare for your time as an international student, the less unpredictable and scary it will be!
We have a number of tips, tricks and resources for international students studying in the US and although it's difficult to pick just a few- I have. Below are some of the most helpful tips that you need to have as you explore the world of being an international student. Read, watch and gather as much information as possible from the resources in this 2014 back to school guide.
First thing is first, before we get into resources, you will need general tips on what to expect. Take a few moments to see what all international students need to do, and what you should not do as an international student. Preparing to be an international student should be treated like a marathon, not a sprint, and these are two warm-up videos you'll want to start with.
If you're still trying to pack and looking for some good advice when it comes to what you need to bring, here are some tips on what to include in your bag and what to buy once you arrive. It's inevitable that everything you need for the year will not fit in your bags- this will help you decide what to pack.
Whether you're searching for your initial flight to the US or pre-semester travel deals, do your research and compare to find the best deals.
Buying textbooks is about as fun as spending money on going to the doctor or getting your car fixed- it's not exciting but needs to be done. Although you will need to buy textbooks, you can avoid spending a fortune, see how.
One of the most exciting days: move-in day! See how to survive this day!
More than likely your dorm room will be much smaller and not quite as cool as you had imagined. Although you can't change the measurements, you can put your personal touch on the room! Since buying furniture and decorations doesn't quite make sense for an international student (especially if you're in the US for only a semester or year) see if renting furniture is a good option for you.
Lastly, let's take a look at look at the US "way of life." See what to expect when it comes to everyday cultural norms, transportation, social life and safety. Also, realize that culture shock is very common for international students to experience. Know what it is and know how to handle it when it does occur so you can jump over the culture shock hurdle (this can take days or months) and start enjoying your time in the US!
We will have new tips for you as international student throughout the year make sure you sign up for our news feed!
No Responses to "Your 2014 Back to School Guide"
Leave a Reply