Posted on August 18th, 2014 by Bryanna Davis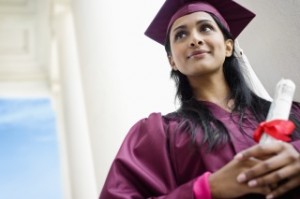 In contrast to the chilly reception the United Kingdom has been showing its international students of late, the United States government has doubled down on its efforts to attract the world's best and brightest. Take, by way of example, the recent "Student Visa Day" event hosted by the US Embassy in Mumbai, India late last month. With the stated goal to interview 1000 prospective international students – in fact, the full 1002 were seen – the Embassy pulled out all of the stops, answering questions and even going so far as to dress in school color to offer would-be international students (some of whom traveled from as far away as Goa) a glimpse of what it is like to study at a college or university in the US.
A New Chapter?
While such high student interest should come as no surprise – Indian students make up the second largest group of international student in the US – the same cannot be said of the encouraging role the government is playing in these recruitment efforts. This reveals a very clear dedication to international educational. While countries like the United Kingdom have begun to clamp down on international student enrollment, the US has begun to loosen the controls put in place in the wake of the War on Terror. In fact, according to the US Consul in Mumbai, the number of student visas issued to Indian nationals has risen by more than 40 percent this year alone.
The Next Page
So successful was Mumbai's "Student Visa Day" that the US Embassy is planning similar events elsewhere in the country. New Delhi, the nation's capital, played host to a similar event on June 19th. On that day, embassy officials said in a statement about the event, "the doors will open exclusively to students applying for F, J, and M visas" and will have the same 1000-interview goal. A day-long event does not spell out an entire immigration policy but with more and more events like this on the way it could do wonders for US public image.
Do you want to study in the US? Find more information and if it's the right choice for you here.
No Responses to "US Embassy Plays Part in Welcoming International Students"
Leave a Reply