Posted on March 3rd, 2014 by Jenny Frankel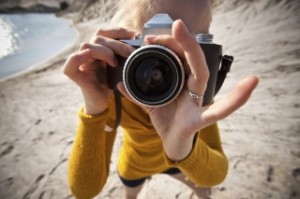 International students taking classes in undergraduate programs in film will experiment with a variety of media and techniques. Two of the biggest is learning the difference between film and digital. In the past, film was the main medium filmmakers used to make movies. 35mm was king and other formats were snubbed. Now, with more technology, the industry has embraced digital mediums. The digital revolution, which started in the 1980s and still continues today, is the process of converting analogue technology to digital technology. International students taking classes in undergraduate programs in film will most likely learn the differences between these two media.
Color
Color is one factor that can be compared when analyzing the difference between digital and film. In regards to color, high definition reigns king.
Resolution
Resolution, or the detail an image holds, is another factor that can be compared. Higher resolution means more image detail. The term resolution is sometime misused for pixel count. Pixels are the smallest unit of a picture that can be represented. It is more accurate to compare the two media in terms of line count. For standard definition there are 525 horizontal lines for NTSC and 625 lines for PAL and for HD there are are 720p and 1080i lines. 35mm cameras have much more.
Dynamic Range
The two media are also very different when it comes to dynamic range, which is the ratio between the largest and smallest possible values of a changeable quantity such as light. Film has a broader dynamic range that digital. Film's dynamic range is 1,000:1 and digital's dynamic range is 100:1.
Performance
Although 35mm is still regarded as the better medium by some, digital is progressing and who's to say it won't catch up. For international students studying in undergraduate programs in film, it's not necessarily the media you use. Sometimes it's more about the story and what kind of camera can deliver your point the best.
If you want to learn more about studying film in the US, visit here.
No Responses to "Study Film: Know the Difference Between Film and Digital"
Leave a Reply