Posted on February 7th, 2014 by Bryanna Davis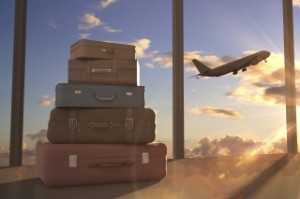 You've made up your mind- you're going to study abroad! Now all you need to do is figure out how to study abroad. Luckily, we have a number of resources available that can help you in this journey.
First, you will want to make sure your parents are comfortable with you studying abroad. You may need to take certain steps along the way that require their assistance like showing proof of funds and finding a great international student insurance health plan. Even the most self-sufficient students will be able to enjoy their studies abroad more when they are able to share their experience with parents that support the decision.
After you've received the go-ahead from your parents you will want to sit down and spend some time doing research. Find out if your school has a study abroad program you can go through or if you will need to find an outside study abroad program.  Whether through your school or another program, you will have a list of schools to choose from when it comes to where you're going to study. While studying abroad through your school can often save you money, you might not have the option to study at the school or country or your choice through your school. If you have your heart set on a certain location that your school doesn't offer, you will want to explore your outside program options.
After you've found your dream school overseas it's time to find financial aid outlets. Start by finding scholarships, then fill in any gaps with international student loans.
Once finding financial aid has been checked off your list and you've been accepted into your dream school abroad- it's time to tend to travel details like your passport and visa, flight, student discount card and a hostel stay for your first night abroad.
The next step? Relax, and enjoy the anticipation of your exciting journey abroad.
Want more tips on studying abroad? Check out these top 10 study abroad tips.
7 Responses to "How to Study Abroad"
Leave a Reply