Posted on November 16th, 2013 by Bryanna Davis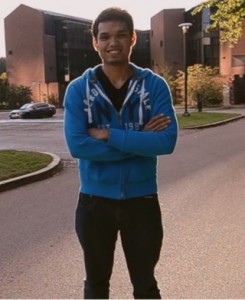 This year's Travel Video Contest started with more than 100 video entries. As difficult as it was, that number was cut down to the top 15 finalists. We were able to see inside the lives of international students around the world and why they are determined to explore all corners of the globe.
After weeks of watching numerous videos and taking each of them into careful consideration, our judges were able to name the top three winners…and here they are:
$4,000 Grand Prize First Place Winner: "Postcard" by Khairul Amin Kamarulzaman
Originally from Malaysia, Khairul has traveled throughout the US for the last three years while studying abroad. He's about to venture on his last two trips before heading home and wants to make the most of his time abroad not only for himself, but for those back in his home country who also have the dream to travel. Through a project he calls "POSTCARD" he will make this happen.
$500 Second Place Winner: "Online Inspiration" by Nicolas Bori
Nicolas has a long list of travels (and dancing) under his belt. See where his online inspiration came from and where it's going to take him next.
$250 Third Place Winner: "The Story of Me" by Jelani Paul
Jelani is in hot pursuit of studying in the school of cinematic arts at USC. See how he has overcome a few hurdles that life has thrown his way- and has become even more determined because of them.
We had many great finalist videos, don't forget to check each of them out and be inspired to enter next year's International Student Travel Video Contest.
No Responses to "Announcing the Grand Prize Winner of the Travel Video Contest"
Leave a Reply