Posted on November 11th, 2013 by Bryanna Davis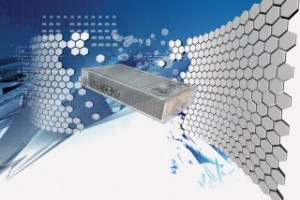 Many students have decided to turn their hobby into a lucrative career by deciding to pursue a video game design major. This decision to receive a graduate degree in video game design from an institution in the United States is becoming increasingly popular amongst international students as well. Video game design majors in the United States will make their careers in a thriving sector of the US economy, working with some of the most recognized and successful game design studios in the world.
However, there are several important considerations for international students choosing a video game design major to consider both before and during their quest toward a graduate degree in video game design. Namely, international students must determine what sort of graduate degree in game design is the one that will prepare them for the specific role on a design team that they desire. A graduate degree in video game design can take the form of either a Master of Science (MS), Master of Arts (MA), or Master of Fine Arts (MFA). The type of graduate degree an international student receives will determine their specialization and role on a design team. Before being given the lead on bringing a game of their own artistic vision to life, game designers must work as parts of a design team and bring to life the game ideas of others. During this time, the specialization acquired when receiving a graduate degree in video game design will determine in which capacities a graduate can serve.
Specialization features heavily in the division of labor surrounding the process of creating a video game, and most often results from the field of video game design being so diverse. Video game design draws material from the disciplines of mathematics, computer science, interpersonal communication and leadership, production, digital design, visual arts, as well as storytelling and character development. That being the case, video game design majors should have a clear idea of what role they would prefer to have on a development team once they receive their graduate degree in video game design so they can pursue a configuration of the degree that will help enable them to serve in the specific capacity they desire.
For instance, an MS in game design reflects a strong programming and computer science foundation, whereas an MA or MFA indicates a specialization in the visual, artistic, narrative, character development, writing, and setting aspects of game creation. By deciding on the proper graduate degree in video game design route, an international student can procure a degree exactly tuned to their specific ambitions!
No Responses to "When Deciding Upon a Graduate Degree in Video Game Design…"
Leave a Reply