Posted on July 31st, 2013 by Bryanna Davis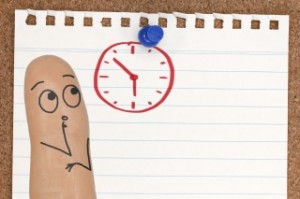 The time has come! You've found your dream school abroad, you've been accepted and you even have the blessing of your parents! The only hold-up: you need more financial aid. Unfortunately this is a common problem when it comes to becoming an international student. Even after spending hours of scholarship searching, writing and applying- sometimes there still just isn't enough aid to cover tuition. If this sounds familiar, you will want to consider an international student loan.
International student loans are a great option after all of your other financial aid options have been tapped. While the aid isn't at your fingertips overnight, it typically only takes 2-6 weeks for you to be approved, meaning now is the perfect time to apply for an international student loan.
Before you apply for the first loan you see, it's important to do your research and find a lender that can grant you a loan with a reasonable repayment plan. Since finding and comparing lenders can take hours of research, it's best to use a free loan comparison tool to see what lenders you are able to borrow from and what they offer- this process is then cut down to seconds.
If you've decided that an international student loan is the best solution for you, make sure you are prepared when you apply. Here are a few items you will need:
To already be accepted into an approved school
A US co-signer with good credit and who has lived inside the US for the past two years (only no cosigner loans do not require a co-signer)
Time to complete the application with your co-signer
If you're still not sure if you will need an international student loan or if you need to first find a co-signer, do a bit of research, bookmark the loan comparison tool and come back later if needed!
6 Responses to "How You Can Find an International Student Loan in Seconds, Not Hours"
Leave a Reply