Posted on June 17th, 2013 by Jenny Frankel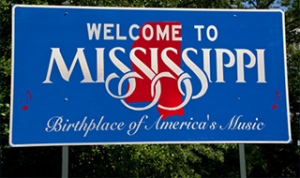 It's true that the schools within the StudyMississippi consortium offer many of the same diverse opportunities as colleges and universities elsewhere in the country. But some pieces of the Mississippi education experience just cannot be found anywhere else. Whether you're speaking about the broad deep south culture within which everything in Mississippi is immersed, the unique art scenes in Mississippi's college towns, or the rich history of agriculture and agricultural science, educational opportunities in the Magnolia State are truly unique. Consider a few examples.
Within the College of Arts and Sciences at Delta State University, the Delta Music Institute offers an education in music and music production unlike any other in the American south. In addition to the usual amenities you'd expect in a recording arts program, the DMI embraces its geographical location and strongly incorporates the history and influence of Mississippi music into its curriculum.
Those who decide to study in Mississippi find that Alcorn State University is home to another homage to Mississippi's music culture: the annual Alcorn State University Jazz Festival. Hosted by the Alcorn State University Department of Fine Arts and funded by the Mississippi Arts Commission, the Southern Arts Federation, and the National Endowment for the Arts, the festival is famous around the whole delta region. The free full day public affair features several live performances from local and national musicians, as well as educational workshops on the art of jazz.
Meridian Community College hosts a well-known annual series of cultural events called the Arts & Letter Series. Over the course of the academic year, members of the college offer stage plays, band performances, literary readings, musicals, and much more. The events are beloved by the city of Meridian and allow students who study in Mississippi the opportunity to get involved with the local community.
Finally, another year-long cultural celebration is hosted in Jackson, Mississippi by the Belhaven University School of the Arts. Entitled Arts Ablaze, the series showcases creative writing, music, theatre, visual arts, and dance. Speaking of dance, did you know that Jackson is home to the USA International Ballet Competition? It is! Every four years—the next one is in June, 2014—the best ballet dancers from around the world compete in this prestigious event. These two events, and many more, make Jackson an unheralded arts hub of the American south.
All in all, these schools and all the other schools within the StudyMississippi consortium offer unique opportunities for international students to pursue their education in a cultural setting unlike any other.
No Responses to "Unique Educational Opportunities When You Study in Mississippi"
Leave a Reply