Posted on July 31st, 2020 by Connor Blay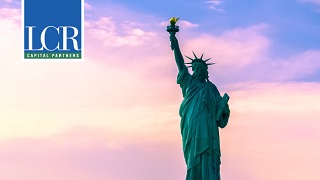 LCR Capital Partners (LCR) is a global investment firm led by classmates who met at Harvard Business School. Headquartered in Westport, Connecticut, LCR has five regional offices around the world in Miami, São Paulo, Dubai, Mumbai and Singapore. Active since 2012, they have worked with over 800 clients from 31 countries, helping them obtain a US green card. And, they're just getting started! Read the 4 reasons why LCR is an ideal partner for international students interested in the EB-5 Investor Visa Program!
1. LCR can help with the US immigration process
F-1 students who have planned on staying and working in the US upon their graduation may be met with policies that could hinder their ability to do so. In fact, F-1 holders are given three months to find work and register with USCIS. Students in the EB-5 Immigrant Investor Visa Program, on the other hand, are granted a green card and will be on a path to permanent residency, opening the door to start a career in the US without the added restrictions.
The team at LCR is made up of immigration experts; one-third of the team are first-generation immigrants who have been through the process. They recognize just how tricky the process can be and that investing in the US is a big decision. The LCR team can:
Connect clients with immigration attorneys and investment advisors
Answer questions and concerns related to the process
Guide clients through the process and offer help every step of the way
LCR partners have been complimentary of their superb services. Bruce Anderson, a South African investor, partnered with LCR as a way for his children to get a college education in the US. He said, "The professional service has been beyond reproach. How do you choose an EB-5 Partner? Read the DNA of the management team."
2. LCR has an online Key Milestone Calculator
LCR's online Key Milestone Calculator is an excellent tool that can be used throughout the EB-5 visa process. Through this tool, students and their sponsors are able to view a student's grade level and track graduation dates against the immigration process.
3. LCR increases international students chances to get accepted into a top US college or university
The EB-5 Immigrant Investor Program was created by the US government in 1990. Unfortunately, since then, it has become harder than ever for international students to get into elite US colleges and universities. F-1 visa students have a lower acceptance rate at elite US universities. Partnering with LCR can open the door for international students seeking acceptance to an elite US university. As a permanent resident of the US, your chances of acceptance automatically increase.
4. LCR offers post-investment support
LCR understands that the immigration process is not over after EB-5 investment. They will track the investment and USCIS process to ensure everything goes smoothly. This includes giving advice and updates through each stage toward a permanent Green Card.
Learn more about if the EB-5 Investment Visa is a good option for you, and how LCR Capital Partners can help you get started.
No Responses to "4 Reasons LCR Capital Partners is an Ideal EB-5 Partner for International Students"
Leave a Reply