Posted on November 10th, 2017 by Connor Smith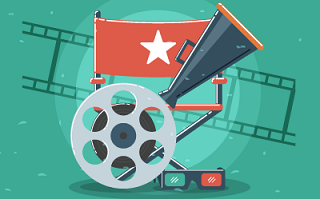 We are thrilled to announce that the 2017 Travel Video Contest finalists and Viewers' Choice Winner have been selected! Our team enjoyed spending hours watching and re-watching each of the 103 submissions from all over the world. Out of these impressive videos we have finally  narrowed it down to our 15 finalists, including the Viewers' Choice Winner.
Our Viewers' Choice Winner: Making the US my new home is an inspiring story of Juan from Lima, Peru. Juan loves America and made his dream of studying in the U.S. a reality by starting his degree at Oklahoma State University. In his video, Juan discusses his two step plan to make America his new home away from home! After receiving many votes, Juan has won $1,000 and is automatically entered to the final round!

Out of our 15 finalist videos, one will be named our grand prize winner of $4,000 and two videos will receive our second and third place runner up prizes. Each video is highly creative and reflects the unique personalities and goals of the student that entered. From traveling footage, musical numbers and animation, these videos are sure to inspire you to travel or study abroad!

Our judging panel of 9 international educators will be voting on which video is their favorite in the next couple of weeks so stay tuned. At the end of International Education Week (IEW) on November 17th we will be announcing the winner and runner ups of the 2017 Travel Video Contest!
No Responses to "The Viewers' Choice Winner & Finalists Are Here!"
Leave a Reply