Posted on March 31st, 2017 by Connor Smith
If you are studying in the US you may think April 1st is just another day, however, April 1st is the day of fools, better known as April Fools' Day.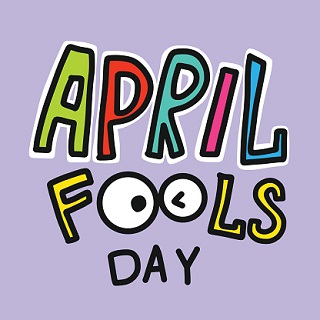 What is April Fools' Day? This holiday is celebrated worldwide, including in the US, by pranking your family, friends or co-workers by playing light hearted jokes on them, followed by saying "April Fools!" after the joke is complete.
You should always be careful to not believe everything you read, especially on April 1st! Many companies worldwide announce (as a joke) that they're going to release unbelievable products, and many news outlets cover these ridiculous, but almost believable stories, to go along with the joke.
On April Fool's Day you can expect to hear some outrageous stories. To get an idea of some stories you may hear, here are some of the best April Fools' jokes in modern history:
Is it a bird? Is it a plane? Well it is a bird but not one you would see up in the sky! On April 1, 2008 The BBC fooled the world by announcing they had captured footage of Adelie penguins… flying! At the time this video quickly became one of the most viewed videos on the internet.
The US and UK aren't the only ones in on the fun! On April 1, 1962 Sweden's SVT (Svergies Television) brought their technical expert, Kjell Stentson, onto the news to tell the audience if they put a nylon stocking over their TV screen, the mesh would make the TV screen appear to be in color! Thousands of Swedes were taken in and many still remember this prank.
Sometimes pranks can play off of each other. On April 1, 1996 the fast-food chain 'Taco Bell' took out a full-page ad in six different newspapers claiming to have purchased the Liberty Bell and were renaming it the 'Taco Liberty Bell'. The joke gained momentum when the White House press secretary, Mike McCurry, was asked about the purchase. He responded that the Lincoln Memorial had also been sold and was being renamed the 'Ford Lincoln Mercury Memorial'.
Those pranks are pretty great, but what is considered the best April Fools' joke of all time?
The great Swiss spaghetti harvest is considered to be one of the best jokes. In 1957 the BBC news show 'Panorama' announced that Swiss farmers were enjoying a plentiful spaghetti crop. Footage of Swiss farm workers harvesting spaghetti off of trees made the story more convincing and fooled many viewers who even called in to learn how to grow their own spaghetti tree. BBC replied "place a sprig of spaghetti in a tin of tomato sauce and hope for the best." Even the director of BBC tried to find out how to grow his own spaghetti tree!
No matter how real something may seem on April Fool's Day, the key is to mind what you read and what you hear, so that you won't be made a fool of!
No Responses to "Mind What You Read and What you Hear, Don't be Fooled this April Fools' Day!"
Leave a Reply