Posted on May 9th, 2015 by Bryanna Davis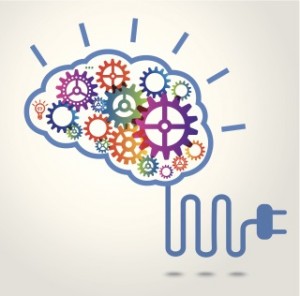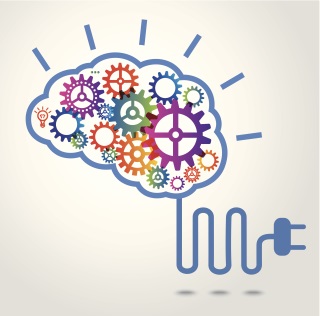 Learning to speak English as a second language is not easy- especially when introduced to idioms like "who spilled the beans" or "she let the cat out of the bag." If you're trying to write an essay and keep hearing that you need to first "brainstorm" this idiom might be keeping you from putting paper to pen.
Brainstorming is simply when you stop to think about the topic you will be writing about, then write down each idea or though that comes to mind. When writing your essay you must be deliberate with the way you roll out information. However, before you even begin that first draft, the time in which you're gathering your thoughts, you should write or type as quickly as possible to jot down each thought that comes to mind.
To brainstorm when writing an essay there are two ways you can approach the brainstorming process depending on which you feel will be more beneficial for you.
1. Fill the Page
Grab a pen and paper or your computer and start writing. Any key words or sentences that pop into your mind you should add to your paper. This process might get messy but it's an effective way to quickly gather your thoughts without the pressure of creating an actual draft.
2. Stay Organized
If the idea of throwing your thoughts onto paper makes you cringe or draw a blank mind- don't worry. There are a few more "orderly" ways that you can brainstorm- using a diagram can help you quickly gather your thoughts but also keep them organized at the same time. Here are two diagrams commonly used when brainstorming:
Venn Diagram: Most students don't use a Venn diagram on a daily basis but it can be helpful when brainstorming. If you've never used a Venn diagram for the purpose of brainstorming, here's an example: Perhaps you have an essay in which you're addressing the benefits vs. the harmful effects of Styrofoam. You could then title the left circle "benefits" and the right circle "harmful effects" the middle shape would then be able to include each item that is not specifically a positive or a negative to Styrofoam- each thought that falls somewhere in the middle. After your diagram is labeled you can then list items that below in each category.
Spider Diagram: When creating a spider diagram start by writing down 3-5 key topics that you want your essay to include. Once again using the Stryofoam essay example, perhaps you would write down "Non-biodegradable," "Cheap to produce," and "Useful material." After you have your main topics that you wish to cover you can branch off of those topics with supporting ideals- and maybe even link your key topics together. In the end, it should resemble a spider web.
Collecting Ideas
After you have brainstormed it's then time to turn your thoughts into your essay. Read through your thoughts and establish where each will fit within your essay. Your essay should include the following parts:
Introduction
1st body (strongest support)
2nd body
3rd body
Conclusion
Your brainstorming session then allows you to create an outline using each thought you want to convey in your essay. You're now ready to view essay samples and start writing!
15 Responses to "How to Brainstorm when Writing an Essay"
Leave a Reply