Posted on April 14th, 2012 by Apinant Hoontrakul
Do you want to learn some language basics before you study abroad? Or, are you interested in learning a language at home? One way to do this is by purchasing expensive self-taught books or language programs.
Alternatively, if you are just beginning to explore your new language, you may want to start learning online for free. With a simple search, you'll soon find that there are a number of free websites offering language training. While the website quality can vary in level and quality, some sites contain structure lessons for all levels.
Here are some good online resources we've found: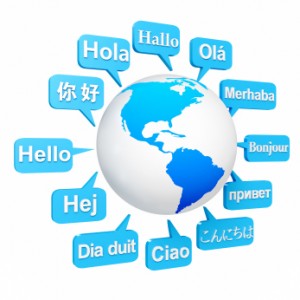 –          LiveMocha.com – If you have ever used Rosetta Stone than the structure of these lessons will look familiar. This language site uses pictures with the appropriate foreign word to help you speak in no time. There is no actual translation; you simply learn through pictures. There are also other tools to help you learn, like our favorite, chatting with a native speaker.
–          Busuu.com – This website is similar to LiveMocha.com where there are well organized language lessons as well as native speakers that you can chat with. There are some features that are only available if you are a paying member however.
–          Word2Word.com – This site contains a huge collection of links to other websites and language resources online.
–          iTunes – Download iTunes, search podcasts, and you will find many free language downloads. If you search iTunes U, you will also find many language course being taught at universities around the world.
–          YouTube – You can find almost anything on YouTube, including language learning videos! There is an endless number of videos for learning just about any language you can think of, just type in "learn" follow by the language of your choice.
There are many other resources for learning a new language both online as well as offline. For those who are just starting out, learning a new language online for free is a great way to get your test your interest. Once you know that you are serious about learning, then you can invest in taking classes at your school or abroad!
For non-native English speakers who want to learn English, ESLdirectory.com is a great website to search for free for English language schools anywhere around the world.
7 Responses to "Learning a New Language Online for Free"
Leave a Reply