Posted on April 4th, 2016 by Bryanna Davis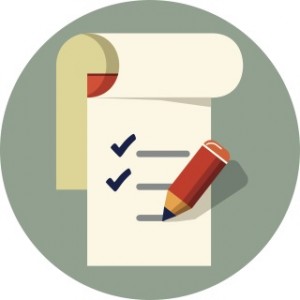 As summer draws near, that also means that the end of the school year is coming to a close. Although the idea of visiting home, having an internship or sitting by the pool might sound exciting, there are also a lot of items you need to add to your "to-do" list before you can relax in the sun. Here are a few things to consider before the end of the school year.
Solidify your references
More than likely you've worked really hard throughout the past semester or year and your dedication might even be evident in the relationships you've developed with your advisor or professors. Make sure you confirm with anyone that you've developed a strong relationship with if you can utilize them as a reference on your resume. Even if you aren't actively searching for an internship or job at the moment, having their approval now will allow you to use their name in the future when you are searching.
Double check your class schedule plan for future semesters
When you first arrived at your college or university you might remember that you sat down with your advisor as they helped you map out your classes for upcoming semesters. Not every class is offered each semester and some require you to take a series of classes in a specific order. Since classes can sometimes be cancelled and class requirements can be altered, before you leave for the summer it's best to schedule an appointment with your advisor to confirm that next semester's plan is still the best option.
Confirm your housing arrangement for next semester
Whether you rent an apartment or live in on-campus housing make sure you have a plan. On-campus housing is typically more flexible when it comes to waiting until the last minute, but nice apartments for cheap go fast in a college town. Make sure that you sign your housing contract as soon as possible if you're sure that you will utilizing that same option next semester.
Start compiling a portfolio
Many degrees require you to have developed a portfolio upon graduation. Instead of waiting until your last semester to try to compile your best pieces from the past few semesters or years, start now! Ending each semester by adding to your portfolio will ensure that by the time you reach your last semester and you're ready for graduation, you'll also be ready to turn in your portfolio without rushing around to gather documents.
2 Responses to "Things to Consider Before the End of the School Year"
WHO WILL BE RESPONSIBLE FOR HOUSING,TAXES,COURSE FEES& AIR TICKET. Says:
April 7th, 2016 at 8:08 am

N/A
Leave a Reply