Posted on April 3rd, 2013 by Jenny Frankel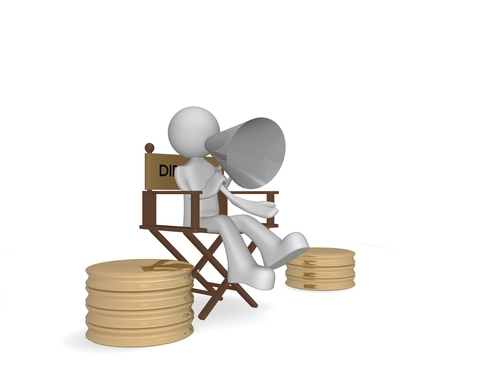 International students studying film will most likely be taking a variety of classes dealing with not only shooting video, but editing, producing, directing and much more. But the art of screenwriting is possibly one of the most important classes aspiring film majors can take and a major reason why people study film. Without a screenplay, there is no production. A screenplay is where it all starts. It's the script, the action, the dialogue, the movie. Each screenplay fits into a genre, a theme. So what are the main genres?
Action
The first genre is action. The major struggle of action stories involve a clash of physical forces. Action is usually characterized by big budget stunts, special effects, natural disasters, rescues battles and escapes. Examples of action movies are Jurassic Park, the James Bond movies and Die Hard.
Adventure
Similar to the action genre, Adventure movies involve exploring new places. Adventure movies are characterized by treasure hunts, disasters and the search for the unknown. Notable adventure films include the Indiana Jones movies, Lawrence of Arabia and Robinson Crusoe.
Comedy
In a comedy, the conflict causes funny events and it is usually a light-hearted film. Comedies are characterized by exaggerations, awkward situations and hilarious language. Examples of comedies are Wayne's World, Dumb and Dumber and Clerks.
Crime
Crime movies deal with just that, crime. Usually situated around gangsters or criminal plots, the crime genre is characterized by bank robbers, murders, detective and police work. Famous crime movies include The Godfather, Pulp Fiction and Fargo.
Drama
Drama could be called the opposite of the light-hearted comedy genre. Dramas are serious plot-driven stories dealing with real life characters. Examples of drama movies are Schindler's List, Forest Gump and American Beauty.
Epics
Epics are stories told in times of great tribulation and are very similar to adventure films. Epics are characterized by war, specific periods and times and myths. Examples of epic movies include The Lord of the Rings Trilogy, Apocalypse Now and Gone with the Wind.
Fantasy
Fantasy deals with imaginary worlds where the rules are very different from reality. Fantasies are characterized by animations, altered reality and foreign worlds. Examples of fantasy movies are The Wizard of Oz, Alice in Wonderland and The Mask.
Horror
Boo! The horror drama is designed to scare audiences. Horror is characterized by ghouls, goblins, ghosts, vampires, zombies and other monsters including serial killers and psychopaths. Examples of horror movies are Alien, Halloween and The Blair Witch Project.
Romance
Romance is compelled by two people who are trying to win or keep each other's love. Romance movies are characterized by lovers, betrayal, misunderstandings and passion. Examples of love stories are Casablanca, Roman Holiday and Pretty Woman.
Science Fiction
Sci-fi films are propelled by futuristic situations and technology. Sci-fi films are characterized by aliens, distant planets, futuristic settings and science. Famous examples of sci-fi movies are 2001 A Space Odyssey, Back to the Future and ET.
War
War films are about war and set in wartime, obviously. War films are characterized by the horror and heartbreak of war, operations and prisoner of war tales. Notable war movies are Patton, Jarhead and Notorious.
Westerns
Westerns are one of the oldest genres in the American film industry. Westerns are characterized by gun slingers, frontiers, dusty towns and cowboys and Indians. Famous westerns include True Grit, The Great Train Robbery and The Good, The Bad and The Ugly.
Many of these genres overlap and they are broad enough to cover most films. For international students studying film in the U.S. screenwriting is a major area of study. International students studying film will find these descriptions helpful when figuring out what kind of screenplay to write.
* Director picture courtesy of Shutterstock
2 Responses to "Why Study Film?"
Teofilo Canharica Says:
April 4th, 2013 at 6:43 pm

hello good day.

I am Teofilo from Mozambique
born in Maputo city, Iam 22 years old.
I would like to have an opportunity
to study film in USA I have been
having a dream to be a video
producer since I was kid.

could you help me please?

Bryanna Lindblom Says:
April 9th, 2013 at 11:09 am

Hello Teofilo,

That is exciting you have decided to study film. You can find all you need to know about studying film in the US here. This should help you with any questions you might have.

Good luck!
Leave a Reply