Posted on September 6th, 2022 by Bryanna Davis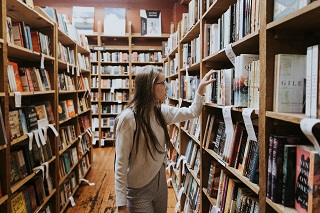 If you're looking for a US college to study in Florida, start your search with Broward College. With its convenient location in the Miami metropolitan area and its many degree programs, Broward College is a great choice for students seeking a quality education in a great location.
Let's find out more about what Broward College has to offer students.
Features of Broward College
Located in Fort Lauderdale, Broward College is a public institution and part of the Florida College System. It is one of the largest colleges in the state, with more than 65,000 students enrolled in credit and non-credit programs. The college offers more than 130 degree and certificate programs, as well as any of its programs, are fully accredited by nationally recognized organizations.
With a campus size of 370 acres, Broward College offers a beautiful campus for students to enjoy along with modern facilities, such as a new library and an advanced technology center.
Why choose Broward College to study in Florida?
Broward College is located in the heart of one of the most vibrant and diverse communities in the United States: South Florida. Along with location, there are many reasons to study in Florida and explore Broward.
As a student at Broward College, you'll have access to:
Internationally recognized faculty who are experts in their field
A wide range of academic programs that can lead to exciting careers
A supportive and friendly campus environment
A wide range of student services and activities
An affordable education
Transportation and housing options
Another popular reasons to study in Florida is the weather. With an average temperature of 75 degrees and over 300 days of sunshine per year, you'll be able to enjoy the outdoors all year long!
What are the different degree programs available at Broward College?
Broward College offers a wide range of academic programs that can lead to exciting careers.
Some of the most popular pursuits include:
AHCD (Arts, Humanities, and Communications Design)
Business
Education
Health Science
IMCT (Industry, Manufacturing, Construction, and Transportation)
STEM (Science, Technology, Engineering, and Mathematics)
SBSHS (Social and Behavioral Sciences and Human Services)
Whether you're looking for a two-year degree to enter the workforce or a four-year degree to transfer to a university, Broward College likely has the program for you!
What are the admission requirements for international students?
Some of the most common items that international students must submit include the following:
A completed Broward College application for admission
Official high school transcripts
Official college transcripts (if applicable)
Proof of English proficiency
Proof of financial responsibility
A copy of your passport and student VISA
This is not an inclusive list, but you can view more information on Broward College and explore if you should dive into all of the requirements to apply.
Explore Broward College
Broward college is a good choice for students planning to study in Florida. With its beautiful campus, great location, and wide range of academic programs, Broward College has everything you need to start the path towards success. Broward College is an affordable option for students who want a high-quality education. If you are looking for a college that can help you reach your academic and career goals, Broward College is the right choice for you!
No Responses to "Study in Florida at Broward College"
Leave a Reply