Posted on January 21st, 2022 by Connor Blay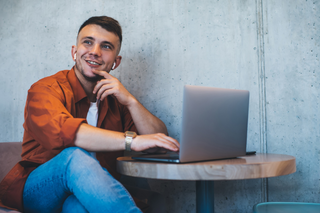 Having great grades and outstanding test scores will certainly make your college application stand out. But many students don't know that having a thoughtful, well-written essay also goes a long way. Sometimes, your admissions essay can be the difference between the acceptance or the denial of your application to a college or university. For non-native English speakers, it can be quite challenging to produce an entire college admissions essay in English. Try not to stress because in this blog, we'll give you some tips that are sure to help your admissions essay shine.
Read and Understand the Prompt
Before you even start planning your admissions essay, the first thing you'll want to do is read the prompt. And then, read it again. Read the prompt as many times as you need to until you fully understand what you are being asked to write about. It's always a great idea to underline or highlight key words or phrases so that it's easy for you to reference the most important pieces of the prompt.
Be Specific
When it comes to writing a college admissions essay, details are key. The more details you can use, the better. For example, don't just write: "I was at the top of my class in high school." Instead write something like: "In my final year of high school, I was named the valedictorian of my class. But it didn't come easy. In fact, the salutatorian was less than one tenth of a GPA point away from my nearly perfect 4.98 GPA. If it wasn't for my family's support, my outstanding teachers and my countless hours of studying, I wouldn't have graduated at the top of my class." Isn't that so much better? Adding more details to your essay is guaranteed to elevate its quality.
Use Strong, College-Level Vocabulary
To make sure that your essay reads as college-level, it's important to demonstrate strong diction (word choice) in your writing. As an international student, it's important to know that admissions decision makers will want you to show that you have excellent English writing skills. So, you should avoid any slang or colloquial language used in everyday conversations. Additionally, don't use any lower-level language. One common lower-level word that we use in everyday conversation is "thing". While it's perfectly fine to use "thing" in a conversation with your friend, you should avoid using it in your college admissions essay. Instead, we recommend using a thesaurus or Google to find higher-level synonyms of the word "thing". You could instead use one of the following: entity, object, commodity, aspect, feature, concept.
Have Someone Proofread Your Essay
Perhaps the most important step on the list, having someone proofread your essay will give you a new perspective on your writing. We are all limited by our own minds and sometimes it can be hard to find pieces of your writing that need improvement. We recommend finding someone you trust like an English teacher, a friend or a family member to proofread your essay.
How EssayMaster Can Help
Through EssayMaster, you can receive help with brainstorming and/or guidance in editing your college admissions essays. EssayMaster's team is made up of Harvard-educated editors who are required to go through a rigorous recruiting and training process prior to providing services to students. EssayMaster also utilizes advanced AI to compare your essay to their extensive library of successful essays. EssayMaster will not only provide you with quality editing services at an affordable rate, they will also provide you with essay edits within 48 hours. For students who require an even faster turnaround, there is a 24-hour turnaround option available.
If you're interested in getting extra college admissions essay help so you can write a top essay, explore EssayMaster. You can learn more about pricing and services below.
Other Interesting Posts:
No Responses to "How to Master the College Admissions Essay"
Leave a Reply