Posted on January 1st, 2021 by Connor Blay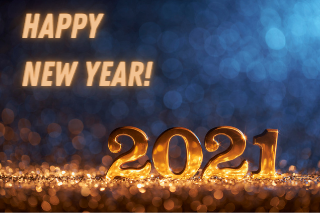 We made it. 2020 is over and we're finally looking ahead at 2021. It goes without saying that it was a long and hard year for all of us, and we've had to overcome a lot of challenges. This time last year when I was writing our New Year's blog with Tips on Making New Year's Resolutions as a Student, I could've never imagined what the next several months would bring. However, now that 2020 is behind us, it's time to start looking ahead at 2021. Keep reading to find out what our team is most looking forward to in the coming year!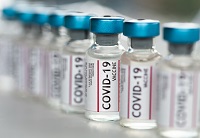 COVID-19 Vaccines
Billions of COVID-19 vaccine doses have been purchased by some of the world's most affected locations like the European Union, India, the US, Canada and the UK. Some countries have even begun the first stages of the vaccine rollouts. We're hopeful that once the vaccines have been distributed to the public, we will be one step closer to making the spread of COVID-19 a thing of the past. However, it's clear that we still have some time before that happens.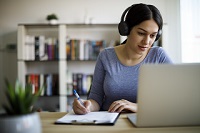 More Changes to Higher Education
Higher education has had to adapt in many different ways over the last year and we suspect that this is just the beginning of new changes. We anticipate more advances in the technology that powers remote learning, and we also anticipate that institutions will continue to make accommodations for applicants.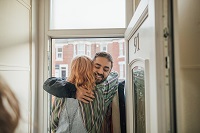 Hugging Our Friends and Family (Hopefully)
We aren't 100% sure if we'll get to do this one but we sure are hopeful because it's been far too long. Just imagine how great those hugs will be!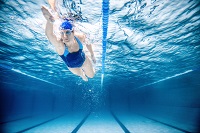 The Summer Olympics
Since the Summer Olympics in Tokyo couldn't take place in 2020, they were postponed and are now taking place this year from July 23 to August 8. We're looking forward to seeing all of our favorite sports as well as four new ones. For the first time ever, karate, skateboard, sport climbing and surfing will all be included in the summer games.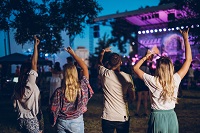 Concerts (Maybe)
If all goes well with COVID-19 vaccinations, we may be seeing the return of live music in 2021. The thrill of seeing your favorite artists live was unmatched and we hope that we'll be able to do it again this year.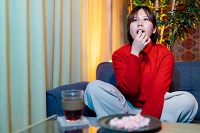 New Movies
2020 was set to be a great year for film but because of COVID-19, a lot of the most highly anticipated releases were pushed back to this year. And, we are likely to see a change in the way they are released as big studios like Warner Bros. have opted to release movies on streaming services.
These are the movies we're most looking forward to in 2021:
Cinderella (Coming February 5)
Nomadland (Coming February 19)
The Father (Coming February 26)
Coming 2 America (Coming March 5)
A Quiet Place Part II (Coming April 23)
Black Widow (Coming May 7)
In the Heights (Coming June 18)
Space Jam 2 (Coming July 16)
Suicide Squad (Coming August 6)
Candyman (Coming August 27)
Dune (Coming October 8)
Halloween Kills (Coming October 15)
The French Dispatch (Release date to be determined)
No Responses to "2021 Ahead: What To Look Forward To in the New Year"
Leave a Reply