Posted on December 30th, 2020 by Connor Blay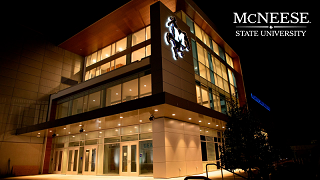 Do you have an interest in mastering the world of business? Have you completed an undergraduate degree program? If you answered yes to both of these questions, you'll definitely want to check out our next Live Event, Mastering Business at McNeese State University. Join us as I'll be hosting special guests from McNeese, Preble Girard, the Director of International Programs at McNeese, and Morgan Turpin, the College of Business Internship Director at McNeese. The event will be held on Friday, January 8th starting at 11:00 AM Eastern Time.
This will be an opportunity to learn more about McNeese's accredited Master of Business Administration (MBA) program. The MBA program at McNeese offers face-to-face or fully online instruction and is a great complement to students seeking a business foundation to enhance marketability to potential employers. During this live event, we'll cover program requirements, curriculum, faculty and internships.
In the meantime, get familiar with the institution by visiting McNeese's profile on InternationalStudent.com.
**Event will be broadcast on our Facebook page and our YouTube channel.
No Responses to "[Live Event] Mastering Business at McNeese State University"
Leave a Reply