Posted on September 9th, 2020 by Luke Clausen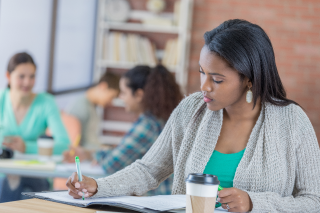 As an international student, finding the funding for your education will be one of the first steps you'll need to take. College is expensive, and not many people are able to pay the tuition entirely upfront and on their own. There are a variety of financial aid options available to students who are committed and dedicated to continuing their education. Most US schools offer financial aid, either through federal programs, need-based programs within the school, merit-based programs within the school, scholarships, and more. As an international student, it may be a good idea to check with your school and see what kind of aid options they have available for international students. If you're eligible, you should try to apply for as much scholarship money as you can. There are a number of scholarships out there from third-party organizations, and these can be used towards the tuition of just about any school. However, if you don't qualify for enough in scholarships to cover tuition, student loans will help you bridge the financial gap. As an international student, you may be eligible to apply for student loans through a lender.
Cosigners
There are a few things you'll need to consider when asking yourself if you should take out a student loan. The first is whether or not you'll be able to find a reliable cosigner. Since federal student loans are limited to US citizens or eligible permanent residents, international students can only take out loans from private lenders. Private lenders typically require international students to have a US cosigner, a person who is legally bound to pay any outstanding debt that you may not be able to pay. Cosigners must be either citizens or permanent residents of the US, and must have a good credit score. For colleges and universities with high tuition rates, it may be more difficult to find a reliable cosigner who can demonstrate that they are making good money and that their debt to income ratio is low, but if you have friends or family members in the US, this may be a reasonable option for you.
No-Cosigner Loans: What You Need to Know
There are plenty of options available for students who are not able to find a US cosigner, but they are considerably more difficult to find. If you are considering applying for a loan, especially a no-cosigner loan, the next thing you'll need to start thinking about is what you want to study, and what you plan to do with your degree. When you apply for a no-cosigner loan, the lender will not look at credit history, but at your academic history and career path. No matter what kind of loan you take out, make sure to research starting salaries of graduates in your field of study and the percentage of graduates that end up employed within a year after graduation. However, you should only apply for a no-cosigner loan if you are especially confident about your academic history, dedication, and ability to follow through with the academic goals you set out for yourself. It is important to make sure that you fully understand the terms of your loan, keep copies of your loan documents and make extra copies in case you misplace them, make your payments on time, and establish a reliable mode of communication with your loan servicer.
How Big of a Loan Should I Get?
Remember that you'll always have to pay a loan back, so, as a general rule, only take out the amount needed to pay your way through tuition and fees and the cost of living for a semester. If you end up taking out more than you need, simply pay the excess money back to the lender before it accrues too much interest. While it is entirely up to you, some common advice that students receive when considering their loan options is to find their field of study's average graduation salary and divide it by 1.5. In the past, students were advised to not let their loans exceed the projected amount of their first year of income after graduation, because if you keep your debt below one year's salary, you won't have to pay more than 10% of your total income over a 10 year period towards student loan payments. However, in more recent years, experts recommend that you never let yourself pay more than 8% of your total income over a 10 year period towards student loans, hence the rule of dividing the projected first year of income by 1.5 in order to find a safe, reasonable loan.
Now that you have a little more background on obtaining loans as an international student in the US, you can start searching for yours. To search for lenders and loan options, you can use our International Student Loan Search Tool. The tool will ask you a few simple questions, and then present you with a list of student loan lenders and their terms. Once you've found the loan that meets your needs, the tool directs you to an online application.
No Responses to "International Student Loans: What to Know"
Leave a Reply