Posted on February 10th, 2020 by Connor Blay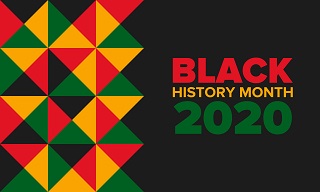 February is a very special month in the United States because this month we observe Black History Month. Black History Month is a tradition put in place to celebrate Black American historical figures and events. It all started in 1926 and was limited to one week in February. Since then, it has evolved into Black History Month as we know it today. The first celebration of Black History Month occurred in 1970 at Kent State University and has been officially observed by the US government annually ever since. The UK, Canada, and Ireland even joined the celebration shortly after with the Canadian government officially recognizing February as Black History Month. 
2020 Theme & Background
Each year, Black History Month has a new theme. The theme of this year's celebration is African-Americans and the Vote. 2020 marks the 150th anniversary of the ratification of the Fifteenth Amendment which gave black men the right to vote in the US after the American Civil War. In addition, this year is the 100th anniversary of the Nineteenth Amendment which gave women the right to vote in the US. While these amendments were a first step in securing the right to vote for Black Americans, they were undermined by Jim Crow laws in the Southern US during the late nineteenth and early twentieth centuries. These laws prevented a majority of Black Americans from voting through poll taxes, literacy tests, and grandfather clauses.
It wasn't until the Voting Rights Act of 1965 was signed into law by President Lyndon B. Johnson that Black voters started to see the rights guaranteed by the Fifteenth Amendment come into effect. During this time, the American civil rights movement was in full force. In March of 1965, there was a march led by civil rights leaders from Selma to Montgomery, Alabama to call for a change in voting rights laws. The march was met with great opposition from Alabama state troopers who physically beat and tear-gassed protestors in the street. This event was so shocking to the American public, it forced President Johnson to take action. Today, we celebrate civil rights leaders like Martin Luther King Jr. who led the march which is largely considered the tipping point for Black Americans and voting rights.
Ways to Celebrate as a Student
There is no one specific way to celebrate Black History Month but here are just a few ways you can celebrate:
With a club/organization on campus: Student-led organizations on campus will be having events all month long. Check them out!
Support Black-owned businesses: This is something you should do year-round, but especially during this month. Do some research to find black-owned businesses in your community.
Learn about Black history: A lot of important Black history never makes its way into textbooks. Challenge yourself to learn something you didn't know before!
Support Black art: Whether it's going to a local museum or streaming an artist on Spotify, show your support.
Join the conversation: Progress has definitely been made since the beginning of Black History Month but we still have a lot of room left to grow. Engage in the conversation about race to get educated.
However you choose to celebrate Black History Month, it's important to recognize the significance of it. Acknowledge cultural figures and events but most importantly enjoy yourself and have a happy Black History Month!
No Responses to "Celebrating Black History Month"
Leave a Reply