Posted on December 14th, 2018 by Phu Nguyen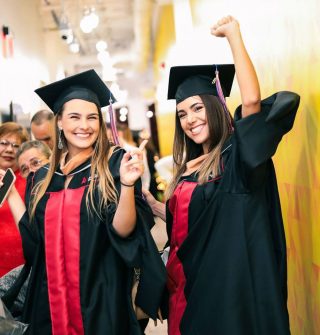 Located in Miami, Florida, Atlantis University (AU) offers courses and academic programs that lead to Associate's degrees, Bachelor's degrees, Master's degrees, certifications, and other diplomas in the fields of business and technology.
Miami is an international destination and hub for new technology companies, healthcare, and international business. Both AU campus locations are in downtown Miami, a center of business and finance, the arts, museums, pro sports stadiums, international resorts and hotels, restaurants, and nightlife. The university is only 15 minutes from Miami Beach and within walking distance of the Wynwood Arts District, where students can relax in the sun or enjoy the eclectic street art that can be seen all over Wynwood.
Important to note is that AU takes pride in delivering quality education at a lower cost. The average cost per semester (undergraduate, 4-month semester) is under $5,000. Many international students will receive some scholarship money to help with tuition as well. This makes it easier for more international students to attend.
Atlantis University believes job responsibilities and other personal or family obligations should not get in the way of a quality education. With this in mind, AU offers day, evening, weekend, and distance-learning courses so that every student can best accommodate their particular scheduling needs. AU is also a great choice for students seeking the benefits of a more personal learning environment. Small classes are central to the philosophy at AU, and the university is deliberate about fostering a rich teacher/student exchange that is often needed to make an educational program effective.
The curriculum at Atlantis University is based on an educational model that encourages students to take one course at a time, each lasting from between four to six weeks. This sequential approach eliminates the need for students to try and juggle numerous assignments and exam preparation for multiple classes. The end result is an educational environment that promotes heightened focus and full immersion in the subject matter being studied, one class at a time.
Finally, as you begin to seek employment during or after graduation, Atlantis University goes the extra mile with career services that take an active role in helping its students actually land a job. Whether you are looking for work in Miami, South Florida, or beyond, AU will leverage industry relationships and employment resources so that your diploma translates into a career opportunity.
With an idyllic location, reasonable tuition fees, small class sizes, and career support, Atlantis University sets itself apart in numerous ways. Discover more about AU and whether it just might be the right school for you.
4 Responses to "What Sets Atlantis University Apart"
Leave a Reply