Posted on September 14th, 2018 by Yessica Prato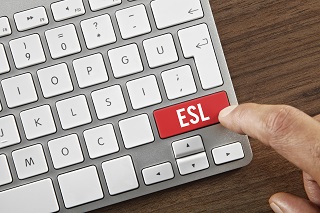 As international students pursue their dreams of coming to study in the US, language is one of the most important factors they have to consider. English is one of the most difficult languages to learn, but that doesn't prevent thousands of international students from taking the initiative to learn it every year. For over 50 years, ELS Language Centers have helped students like you achieve their goal, but what makes ELS Language Centers the best place to develop language skills? Here are some of the perks of studying at their centers:
Location
Wherever you go, there will most likely be an ELS center nearby as they have over 50 language centers in the US. There are 25 states in the US with at least one ELS center, creating a satisfying variety of rural, urban, and suburban environments for international students to choose from when planning their English studies.
Customized programs
Whether you want to study English so you can obtain a 4-year degree at a university or you want to work abroad and need to polish your professional English skills, ELS Language Centers have a program for you. Their programs include:
Academic English Programs – Intensive programs designed for students that want to attend a college or university. These programs teach required English skills and grant certificates upon completion.

General English Programs – For those that want to develop their listening, speaking, reading, and colloquial conversation skills in English.

Vacation English Programs – Courses for those who want to travel to English-speaking countries and would like to learn in a casual environment. These programs emphasize experiential learning; exposing students to aspects of US culture that may help ease them into the complexity of the English language.

Business Communication Programs – Programs designed to help you strengthen your English proficiency for business and professional purposes.

Youth and Young Adult Camps and Courses – A great way for young adults to travel the world, meet new people, and study English at the same time. Naturally, these programs rely on conversation and group activities.

Testing and Test Preparation Programs – Programs that prepare you specifically for an English Proficiency test (TOEFL, IELTS, etc).
University partnerships and Pathway programs
Are you unsure about how to apply to a university? Are you concerned about not meeting the University's English Proficiency Requirement? Not to worry! ELS programs are fully accommodating as they have partnerships with more than 650 universities in the United States, Australia, Canada, and more. Many schools will accept international applicants that meet their academic requirements but not their English speaking requirements under the condition that they complete an ELS Academic English or Test Preparation Program. More often than not, the university will cover the expenses of the program if the applicant is eligible for financial aid.
Still not sure where to begin?
If you'd like to learn more information about ELS Language Center, fill out the form! An ELS counselor will contact you in your language. You can also use our USA School Search to check out each of the various ELS Language Center locations. Good luck!
3 Responses to "The Benefit of Studying English at an ELS Language Center"
Abdelrhman kiwan Says:
October 4th, 2018 at 3:11 pm

I want to apply for ELS English program to can join university after that, but I want also to know tuition of that, to start
and thanks

HafMad Says:
December 19th, 2018 at 4:03 am

Hi Yessica,

Regarding to the point you mentioned :"Testing and Test Preparation Programs – Programs that prepare you specifically for an English Proficiency test (TOEFL, IELTS, etc)." I would tell that I graduated from ELS Language Center at Cincinnati, OH, and unfortunately I didn't receive any specific perpetration for these test.

Bryanna Davis Says:
January 4th, 2019 at 9:06 am

Hi HafMad,

Thank you for your reply! ELS Language Centers have various programs with different focuses. "Testing and Test Preparation Programs – Programs that prepare you specifically for an English Proficiency test" is one of the program options they offer. If interested in that program specifically you can contact ELS directly for more information. Good luck to you!
Leave a Reply