Posted on August 17th, 2018 by Bryanna Davis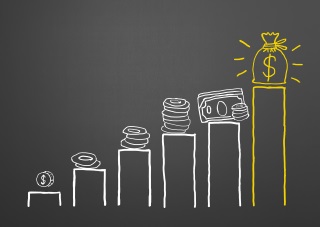 The 2018 Fall semester is here and hopefully so is the funding you need. If not, there's still time to search and apply for an international student loan. There are a variety of lenders inside the United States, however, not every lender will work with international students and not every lender will work with each school; because of this, finding a lender that will work for you in your situation can be difficult and time consuming. To help international students like you save time for the really important stuff (like finding your future roommate on Instagram), we've created a loan finder tool!
Our loan finder tool includes a variety of lenders, but only those that will lend to international students. You can use our tool in 3 easy steps:
Choose your citizenship and school name
Compare your list of lenders
Apply for a loan
At InternationalStudent.com we are not a lender, so we're not able to lend you the funds you need to study in the United States. However, our loan finder tool is able to connect you to a lender that will meet your needs.
Keep in mind that most lenders will require you to have a cosigner. A cosigner is someone that joins your application and is responsible for repayment in the event you're not able to make payments. Cosigners must be a US citizen or permanent resident that has lived in the US for the past two years and has good credit history. Don't have a cosigner? There are a few select lenders that do not require international students to have a cosigner.
You can typically apply for an international student loan in the amount of your total cost of education, minus any other financial aid you've received. If approved, funds will be directly released to your school from the lender and can be used for educational costs like tuition, books, room and board, transportation and health insurance.
Quickly start your search by using our loan finder tool and see if there's a loan available to you.
One Response to "International Student Loans for the 2018 Fall Semester"
ADEWUMI OLUWATOBI ADENIYI Says:
September 12th, 2018 at 1:12 pm

Interest in theater art program, under your esteem UNIVERSITY
Leave a Reply