Posted on August 3rd, 2018 by Jacqueline Schultz
As an international student who may be thinking about studying in the U.S., you have probably heard horror stories about the cost of healthcare in the United States. The answer to the question: " Should international students buy health insurance? " is undoubtedly, yes. The cost of medical care in the U.S. is one of the highest in the world. Even if you are extremely healthy, there is always the chance that you can get sick or break a bone.
The U.S. does not have universal health care, which means that without health insurance, you are responsible for the entire bill for any injuries and illnesses that occur. Out-of-pocket medical expenses without insurance can seriously drain your finances and ultimately impede your academic performance; this is why colleges and universities place such a huge emphasis on purchasing health insurance and why you should educate yourself on the U.S. healthcare system.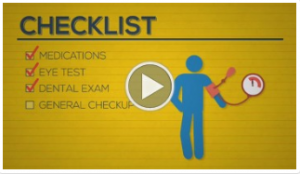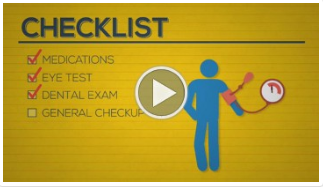 As an international student, here are some additional factors to consider when it comes to your health coverage:
Required for Certain Visas
International students are typically required to have a student visa in order to study in the U.S. The two most common visa types are F1 and J1 visas. Although F1 visa holders are not required to have health insurance, J1 students have some very specific federal requirements that they must meet.
The Minimum Requirements for the J1 Visa Are:
Medical benefits of at least $100,000 for each accident or illness

A deductible that does not exceed $500

Repatriation of remains in the amount of $25,000

Expenses for the medical evacuation of the J-1 visitor to his/her home county in the amount of $50,000
These minimum requirements have been set by the Department of State for the sole purpose of reducing medical costs should the unexpected occur.
Required By Your School
Some visa types, like the F1 visa, do not require that international students purchase health insurance. However, colleges and universities have emphasized the connection between health and wellness with academic success. As a result, your school may require that you purchase health coverage before registering for classes.
Schools that require health insurance typically have a process for enrolling in a plan. Your school may require a specific plan that they have included in the cost of your program or they may have a waiver process. Having a waiver provides you with some flexibility to choose your own health insurance plan. Typically a school will provide you with a list of health insurance requirements, or a "waiver," for you to meet. This will allow you to opt out of the plan that your school provides and enroll in a plan of your choosing. Another plus of waiving your school plan is that you may end up paying less for coverage!
When Coverage is Optional – Should International Students Buy Health Insurance?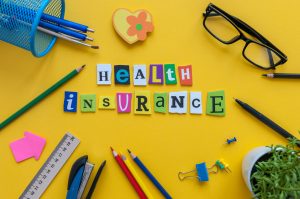 There are a few schools, primarily community colleges and language schools, that do not require international students to purchase health insurance. Although these schools may not require health coverage, they most likely encourage purchasing health insurance. Even if you are provided with the choice of purchasing health insurance or not, and the idea of spending even more money seems daunting, you may end of saving on medical expenses in the long run.
As of this year, here are some of the typical costs when  receiving medical care for common conditions without insurance:
Flu: $130 for a doctor's visit and prescription medications

Broken Arm: $2,500 for an uncomplicated break

without

surgery

Tonsillectomy: $5,442

Blood Work: $1,500 for a routine blood test
Even having basic health insurance coverage can make a huge difference in lowering your out-of-pocket expenses. Some important factors to consider are deductibles, coinsurance and the general exclusions.
So now that you have a better understanding of the importance of health insurance in the U.S., what do you think? Should international students buy health insurance?
2 Responses to "Should International Students Buy Health Insurance?"
vikram thakur Says:
August 27th, 2018 at 12:39 am

Hii Jacqueline Schultz
This is very nice article, keep up the good work.

Yohana Says:
September 2nd, 2018 at 4:34 am

Is it available for senior high student? I'm from the Philippines and I'm still studying g11 I really! want to study abroad but were just poor my family can't afford. I'm looking for a full scholarship aid for international student please help me
Leave a Reply