Posted on October 20th, 2017 by Rachel Rollins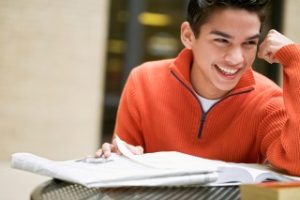 Happening today is Valencia College's live online event! During the event you'll learn about the amazing opportunities that Valencia College offers their international students. Set a reminder now to join the event at the following:
Friday, October 19th, 2017 at 11 am EST
Valencia College's live online event will give you more information, a better understanding of the US school system and life as an international student in the US. During Valencia College's live event you'll meet Talia, the Director of the International Student Office at Valencia College, along with a Brazilian international student at Valencia College: May. You'll also have the chance to ask your questions directly to Valencia College through the YouTube comment feature.
Why Valencia College? 
We will bring this information to you live from the campus of Valencia College in Orlando, Florida. To kick things off, we will discuss what it's like to live in such an incredible city! Students at Valencia College can enjoy going to concerts, sporting events and theme parks like Walt Disney World!
You'll also learn how at Valencia College students receive a quality education from dedicated teachers and faculty for half the price of most state universities. Valencia is a community college, and for most international students attending a two-year college it's the smart choice. During the event you will learn what it means to be a student at a two-year school. You'll also learn how Valencia helps their students create transfer plans and enroll in some of the best four-year universities!
If you're an international student that wants to improve your English, Valencia also has a English language program available. The live video event will talk about some of Valencia's most popular programs including their Intensive English Program.
The live-event is starting soon and we cannot wait to show you Valencia College!
One Response to "Happening Today: Valencia College's Live Online Event"
Prince Says:
October 26th, 2017 at 2:35 am

I'm a graduate from one of the best universities in Ghana, Cape Coast University with a CGPA of 2.8062 in Tourism Management and will like to pursue another undergraduate course in Sports and Recreation. Is there a need for evaluation.
Leave a Reply