Posted on October 28th, 2016 by Bryanna Davis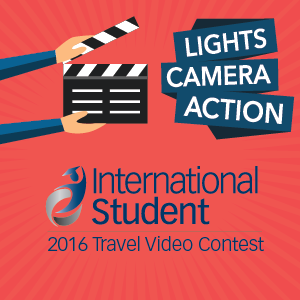 The 2016 Travel Video Contest entries are live and ready for you to watch! This year we received numerous video entries from around the world and they've all impressed us beyond our expectations. We're thrilled to see so many talented individuals wanting to pursue international studies and expand their horizons with travels around the world.
Before we're able to name a grand prize winner of the contest, it's up to you to decide who will receive the Viewers' Choice award! The video with the most valid votes will be named the Viewers' Choice winner and receive $1,000 along with an automatic entry into the finalist round of the contest.
Make sure you visit our site, watch the videos, and cast your vote. You have until November 4th to vote for your favorite video so start watching today!
No Responses to "Vote for the Viewers' Choice Winner in our 2016 Travel Video Contest"
Leave a Reply