Posted on September 26th, 2016 by Rachel Rollins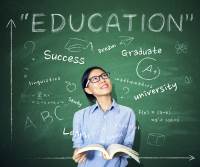 Calling all students who want to learn English! If you're a student that wants to learn English then you need attend our ESLdirectory Virtual Fair! We are excited to be hosting our first ever ESLdirectory Virtual Fair a free online event open to anyone who wants to find an English language school. The live interactive event allows you to browse schools, ask questions to school representatives, and get a better understanding about English Language programs.
The Fair begins September 28th from 5am – 11am EDT. Sign up here!
The biggest question for most of us is where do I begin? The Fair is a good place to start, even if you're just thinking about learning English. You'll be able to browse many different schools and get a better idea of what you need to do to enroll in an English school. You'll also find the type of English program that is best for you based off your own English skills. During the Fair you'll be able to ask school representatives questions to get the answers you need! Some good questions are:
When can I start?

What do I need to apply?

Do you provide housing and meals?

How long is the program?

Can I enroll in your school or any other college after I finish your English program?
Join us September 28th, 2016 from 5am – 11am EDT. We hope to see you ESLdirectory Virtual Fair!
Leave a Reply