Posted on June 13th, 2016 by Bryanna Davis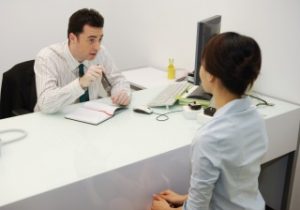 If you're trying to get your F1 visa then you know there's a lot of work involved and the US government will evaluate all aspects of your life before granting you one. Many students wonder how their academics will play a role in that approval, mostly out of fear that their scores aren't enough to get the approval they need.
To get a better idea of what you need to know about academic capability and your F1 visa approval, first, let's look at what questions during your F1 visa interview they might ask you when comes to your academics:
What are your test scores (GRE, GMAT, SAT, TOEFL, IELTS)?
What was your previous GPA?
How will you manage the cultural and educational differences in the US?
How good is your English?
Why do you want to pursue a degree in the US?
Why not study in Canada, Australia or the UK?
What do you know about US schools?
Can I see your high school/college diploma?
Even if you've already been accepted by a US college or university and received your I-20, they will typically still ask these questions. Asking about your academic capability gives them insight into your dedication as a student and the likelihood of your success as an international student. Becoming an international student requires additional devotion as a student- not only will you be immersed in a culture that has a different language (or at the very least a different accent), but you will also have a new culture and classroom style to adjust to. Although being an international student is exciting and fun, it can also be a lot of work and the US government wants to gauge just how likely you'll be to succeed if approved.
What if you have great test scores but a poor GPA or vice versa?
Explain why. Don't be embarrassed by your scores and shrug them off- make sure you clearly state why you didn't do so well in a certain area and how you plan to improve a certain score or grades in the future. Make sure that they know you understand the extra responsibility you'll accrue as an international student and that you're willing to work hard.
3 Responses to "What You Need to Know About Academic Capability and Your F1 Visa Approval"
kwanze jonathan Says:
June 13th, 2016 at 11:27 am

I had my city and Guilds in the college as a Telecommunication technician.I then proceeded to General education in H S because London Certificates were not been valued by our Gov,t where the syllabus of the London examination was changed that year.That very year my sponsored was of blessed memory.Since then i decided to join a private journalism school and did two year and came out with a diploma. One day i picked up job with the Cameroon Development Corporation as communicator in their radio wireless system operating on 9MHZ.The salary scale was discouraging and i also left and was teaching in one technical and Grammer school for 2yrs.The list is long,up till only God can do.Currently, i am a banker with a micro finance.No house no permanent wife no vehicle no future.

skylinktravel Says:
June 14th, 2016 at 2:41 pm

your Academic is a very goog i like it very much

Jesse Says:
April 25th, 2018 at 12:17 pm

My advice for international students planning to come to the U.S.

If you seriously want to do study only and not thinking about working after graduation and returning back home, pick a good school and it would be a good learning experience.
For those planning to work or settle later in the U.S., please stay away and look for alternative options. The work visa is almost impossible to get and has tons of restrictions. You will be treated as paid slave. It is better to invest that money where it makes more sense.
Leave a Reply