Posted on May 23rd, 2016 by Sutherland Beever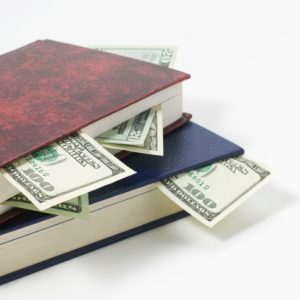 As an international student, you already have a ton of both expected and unexpected expenses. Whether it's thousands of dollars for tuition or money for rent, grocery bills or flights back home, payments can accumulate very quickly!Not to worry we're here to show you how to save money on school supplies: textbook edition
Though you may not be able to make your way through college without spending any money on supplies, here are a few crafty ways to save some dough.
Scour the Internet:
There are many online tools that can help you find the textbook you need for cheaper on the internet. Websites such as slugbooks.com and bookfinder.com let you type in the ISBN number and will give you price comparisons from various online stores. Sites like chegg.com and bookrenter.com will let you rent books with free shipping both to you and when you return it. Websites like amazon.com and half.com will help you buy your book at a cheaper price.
If you decide to find your books online, make sure you take into account the amount of time it will take for the book to get to you, which is usually ten to fifteen business days. If you need it sooner, check to see if there are any online versions available, as those can be sent to your electronic device within seconds and are usually cheaper.
Split the Cost:
While not always the best solution, many students split the cost of a textbook and share it. This works in classes where you don't need your book for class, but need it to study or do homework in. If you and a friend are in the same class and see each other often, ask if they would mind sharing the book. This could cut your cost of the book in half and can help you develop time management skills, as you will have to plan your homework and study sessions around the person you're sharing the book with.
Rent from the Library:
Believe it or not, some textbooks are available in the school library – especially at larger universities. These libraries will usually purchase one or two copies of the book for student use. Some will let you rent them and take them home and some will only allow you to use them while you're in the library. This is a good option if you don't need the textbook that often.
 Keep in mind that the book may not always be available. This option also works for literature classes, as most of the required reading in those classes are novels and are available at public libraries in your city.
Buy an Older Edition:
Some professors will allow you to use an older edition of the book. Older editions will be less expensive. Some of the material may be different, missing, or updated, so it's always important to ask your professor first before buying an older copy of a textbook.
Try a Local Book Store:
Some local bookstores will have the textbooks you need at a lower cost. This is especially so if you attend school in a "college town" where mostly college students live. These shops will also sometimes buy back your textbooks, so when you're finished with the semester, visit the again and see if they will buy it back.
Most college students will tell you not to buy the textbook at your college bookstore. Most of the time, they're right, as a little research can usually save you hundreds of dollars. Now that you are armed with some helpful knowledge, but it to use and save some money on your college textbooks!
No Responses to "How to Save Money on School Supplies: Textbook Edition"
Leave a Reply