Posted on March 14th, 2016 by Sutherland Beever
­­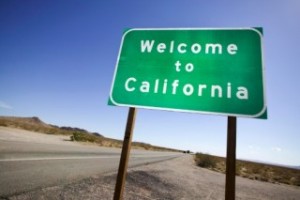 Stretching over the expansive West Coast and home to one out of every eight Americans, the Golden State is absolutely enormous.  From San Diego to Sacramento, California boasts endless stretches of forests, towering mountain ranges and some of the most beautiful beaches in the world.
Major cities like San Francisco and Los Angeles have their own cosmopolitan charms, but if you're studying abroad and looking for the full California experience on a budget, check out these three stops you can't afford to miss:
Runyon Canyon—Just outside of Los Angeles, Runyon Canyon is a well-known, 160 acre park that offers the ultimate outdoor experience for trained hikers and leisure nature enthusiasts alike. The park boasts three main hiking trails perfect for any fitness level, breathtaking views and a liberal dog policy allowing pets to run free in many areas.
Indian Rock looms at 1,320 feet high (402 meters) and serves as the parks highest point of elevation, offering a 360-degree view of Los Angeles and the famed "Hollywood" sign.  With breathtaking views and countless exercise options, Runyon Canyon is a popular recreational spot for celebrities and locals alike.
Butterfly Beach, Santa Barbara—To keep things short and simple, Santa Barbara is a beautiful sandy town with an amazing beach. Butterfly Beach is easily accessible and less crowded than some of California's other beaches, yet features the same classic charms: sun, surf, sand, frequent dolphin sightings and even a small boardwalk, perfect for an evening stroll. Interestingly enough, the shape of Santa Barbara's shoreline causes the waves to run north to south, rather than east to west parks.
Winchester Mystery House—According to legend, Sarah Winchester, the wealthy widow of gun magnate William Wirt Winchester, received communication from her dead husband, telling her to move west and continuously build a home for herself and the spirits of those killed by Winchester rifles. Following his instructions, she moved to California and her mansion underwent daily construction to appease the spirits from 1884 until the Widow Winchester's death in 1922.
The home is now a California Historical Landmark complete with miniature doors opening into the walls and windows that look into other rooms, instead of outside, all in hopes to confuse the ghosts that haunted the home. Today the mansion is a winding seven story complex of Victorian architecture, complete with guided tours and ghost stories for anyone brave enough to listen.
Ready to experience the sunshine and culture firsthand? Read our Study in California guide!
No Responses to "Things to See and Places to Go in California"
Leave a Reply