Posted on March 7th, 2016 by Rachel Rollins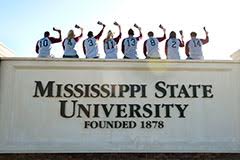 Missed our Google Hangout with Mississippi State University last week? No problem!
Here, you can find a brief overview on what programs are available to Latin American students at MSU. During the hangout we talked to Karin Lee, International Student Director from Mississippi State University, about the 175 different undergraduate and graduate degrees you can choose from! If you are not sure about what major to choose yet, Karin highlights useful majors that are vital in securing our future:
Agriculture Business

Environmental Economics and Management

Sustainable Bioproducts
If you are worried that your TOEFL or IELTS scores are too low, Mississippi State University has a fully accredited English Language Institute. Kevin, an international student from Peru, talked about his journey and experiences with learning English at the English Language Institute program at Mississippi State University. While in the program he was advised by teachers and researched about what major he would want to study. Now, Kevin is a sophomore studying mechanical engineering at Mississippi State University. He said he appreciates most how Mississippi State University is like a "big family."
To learn more important information that was covered and hear about Kevin's experiences you can watch the video here.
If you have your own questions or want to contact MSU for more information, send your direct inquiries to Mississippi State University here.
No Responses to "Latin America Hangs Out with Mississippi State University"
Leave a Reply