Posted on January 22nd, 2016 by Michael Burgess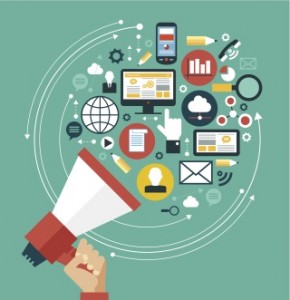 Every business organization needs some form of a public relations department to handle pressing issues and portray a positive image to the public. International students who like to deal with the media, find solutions to challenging problems, and want to be the face of a large organization will find that studying Public Relations is the right degree to pursue while studying at a top university.
What do PR Professionals Do?
Public relations professionals are expected to be excellent writers and experts in public speaking. These specialists deliver press releases, help establish strategies for preventing and mitigating looming problems, and help solve any organizational crisis that may occur.
As a Public Relations professional, be prepared to tackle some stressful and challenging problems. When things go wrong in a big organization, the PR team is expected to save the day. The best example of this is the recent environmental disaster that occurred when the BP oil rig exploded in the Gulf of Mexico spilling millions of gallons of oil into the ocean. The BP Public Relations team had to stay on the front line to handle media attention and questions. Politicians, wildlife organizations and the media alike pressed BP for answers and solutions. The PR team had to mitigate the problem by keeping the public updated on all items, including the solution.  The Public Relations team had to then create a media strategy to show that they were cleaning the gulf, and were donating money to gulf operated businesses and wildlife conservatories.
Best Schools for Public Relations
If you can work in a fast-paced environment and would like to make a real impact on the everyday operations of an organization then Public Relations is a great career path for you. Recruiters look to find graduates from some of the top schools in public relations as this profession is very interdisciplinary requiring writing and verbal skills, crisis management techniques and even some event managing skills. To get started, international students should consider the top schools to study public relations.
No Responses to "Is Public Relations Right for You?"
Leave a Reply