Posted on August 11th, 2015 by Jennah Knight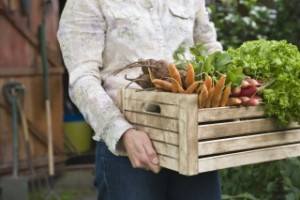 Countries like Haiti are finding it challenging to continue to farm without the funding to support it. Small farms produce enough food for the family and the remainder goes to market, but the incoming money does not equal enough to buy a larger quantity of seed in order to produce more produce for more produce to go to market. GAFSP stands for Global Agriculture and Food Security Program. This program helps countries all over the world improve the quality and quantity of food production. Global Agriculture and Food Security Program has set out to aid these small countries in the world. This is a career for agriculture majors.
Marie Helene Jean Louis- small farmer owner in Haiti is one of those private sectors that needs a little aid. Marie has a small farm that produces enough for her family, leaving her without an income to send her children to school. She grows plantain.  If she could buy more seeds to grow more then her family could live better. She stated how in Haiti there is no way to buy seeds.
The Global Agriculture and Food Security Program (GAFSP) which provides many jobs in agriculture is now supporting the government of Haiti to help small farmers. The three things they are working on it linking farmers to markets, improved agriculture technology, and increased public support. They are primarily working with the population of Haiti farmers on the productivity, increasing farmer incomes and quality of food. Currently Haiti is producing about 45% of the food intake in the country and the rest is imported. A goal is to help these farmers withhold their farms but grow into larger farms in hopes to support the country.
This program, GAFSP, needs supporters and people like you to educate, care and aid these countries. A career in agriculture that is rewarding, related to agriculture on the business side or the education side and international is a career in the GAFSP.
7 Responses to "Agriculture Career Options and International Small Farm Aid"
Leave a Reply