Posted on August 3rd, 2015 by Stephanie Mizener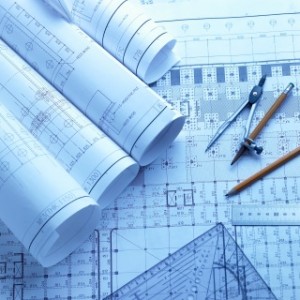 As you continue your research on where to study architecture in the US there may be questions that jump out at you.  A few questions might include: what is the difference between "Commercial" and "Industrial," do you really want to narrow your choices down before entering a program, and is "landscape architecture" a good option if you plan to work in an urban setting? Studying architecture suddenly does not sound so inviting when there are so many new terms being introduced to you.
With all of these questions and more swirling around your head it is easy to become overwhelmed.  While thinking through your goals as an international student studying architecture in the US, decide where you want to land once you have completed your program in architecture.  Let's take a look at the different types of architecture and see if one catches your interest.
When you study architecture in the US you will have the option to choose from several different types of architecture.  The first to consider is residential architect. Residential architect will primarily focus on designing and creating homes, apartments, dormitories and other structures used by individuals and families for daily living.  Within residential architecture you have the option to focus on historical restoration, new renovation or from scratch designs.
The second type of architect is a commercial architect.  This architect will focus on commercial buildings. She may look at the location within a community and work with business owners such as banks and hospitals to optimize the building's access and use.  The third type of architect is the industrial architect.  If you study architecture for industrial purposes you will build bridges and other modes of industrial access such as trains and possibly airport terminals.  The final type of architecture to consider is a landscape architecture.  Landscape architects focus on utilizing nature: trees, plants, waterways, etc., to create a welcoming and beautiful scene.
Hopefully knowing these four options will not overwhelm you, but instead help you feel a little more prepared during your journey towards becoming an architect.
2 Responses to "What Kind of Architecture Should You Study?"
Claire Hoover Says:
July 24th, 2021 at 3:37 am

What an exquisite article! Your post is very helpful right now. Thank you for sharing this informative one.

Connor Blay Says:
October 8th, 2021 at 3:26 pm

Glad you liked it, Claire. Thank you for reading!
Leave a Reply