Posted on July 18th, 2015 by Bryanna Davis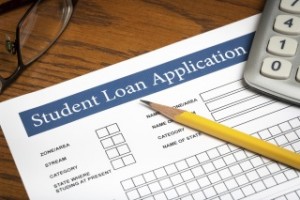 Is a cosigner needed for an international student loan? In most cases: yes. Finding a cosigner might sound easy- until you discover they need to meet very specific requirements and that they actually play a role the loan you receive. If you're not sure what requirements your cosigner needs to meet, or where you should start your search- let's take a look.
What is a cosigner?
The very first step in the process of finding a cosigner is to know the definition of a cosigner. A cosigner is essentially someone who is joining your loan application, this means that they are taking on a big responsibility. In the event that you're unable to repay your loan, the cosigner would then be responsible for your payments.
Along with assuming your repayment responsibility if necessary, they are also able to help you when it comes to getting approved for your loan and getting the best interest rate possible. The better the credit score of your cosigner, the better your chance of receiving your loan at the best interest rate possible will be.
Who should you ask to be your cosigner?
Since cosigners are taking on such a large responsibility, and can play a large role in if you're able to receive your loan, you should take your time evaluating your cosigner options and choose wisely. Before you come up with a list of who you would like to ask to become your cosigner, it's important to know what requirements they need to fulfill. Here are three key requirements your cosigner needs to meet:
Must be a US citizen/resident
Must have resided in the US for the past 2 years
Should have good credit history
Based upon this criteria, you will want to start brainstorming to create your list of potential cosigners. International students who need an international student loan will typically ask close friends and family members to be a cosigner. Asking acquaintances like your international student advisor, professor, coach or roommate is typically not acceptable, unless you have an exceptionally close relationship with these individuals.
How to ask someone to be your cosigner.
First and foremost, you should be prepared. Since becoming a cosigner is a big responsibility, perform as much research as possible before asking someone to join your loan application. You can start by searching for a lender, find lenders that work with your school, research, and understand the terms of each lender, then compare. Once you find the lender that's right for you, gather as much information as possible to present to your potential cosigner. The more prepared you are, the more they will know that you understand the responsibility of an international student loan.
Only in select instances are cosigners not required. See if you're eligible for a no cosigner loan.
5 Responses to "Is a cosigner needed for an international student loan?"
Leave a Reply