Posted on July 13th, 2015 by Ben Cohen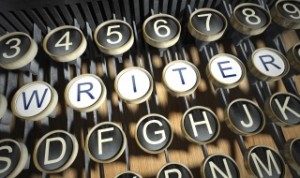 If you're an international student wondering where to study creative writing, there's a good chance you've had your eyes on New York City. And there's good reason beyond New York's size, international communities, and artistic prestige, too – there are some fantastic schools there! One of the best schools for creative writing anywhere is New York's own Columbia University.
Columbia University's creative writing program is elite at both the graduate and undergraduate levels thanks mostly to the sterling reputation of both the program and its faculty. An impressive array of famous authors has emerged from Columbia's ranks, including Langston Hughes, Jack Kerouac, and more. But let's look into even more factors beyond the oh-so-abstract "reputation" that make Columbia stand out.
The undergraduate creative writing program at Columbia University is housed within Columbia's School of the Arts. It offers a spectacular array of types of study: intimate writing workshops typical of writing programs offer students a way to hone their writing under close scrutiny of peers and professors; writing seminars cover both literary technique and history, expanding students' perception of how writing can be used; even the major-related general requirements are more flexible than usual, bringing in classes from departments as diverse as Philosophy and Anthropology. The undergraduate program also covers creative writing from more traditional forms (fiction, dramatic writing, poetry) to newer forms (screenwriting, creative nonfiction). This is something you certainly won't find everywhere.
On the other side of the divide is Columbia University's MFA in Writing, which offers concentrations in Fiction, Creative Nonfiction, and Poetry. Those interested in something outside of those three options need not worry, however, as all 28 departments within Columbia's Graduate School of Arts and Sciences offer a diverse array of topics to help writers expand their knowledge.
New York City is a great place to be in the United States, and Columbia University is a great place within for budding writers to develop their skill and creativity!
2 Responses to "Study Creative Writing at Columbia University"
kelly Says:
July 22nd, 2015 at 8:24 am

hello i need an access to apply for school here in sweden, am an international student seeking to further my education in sweden

Bryanna Davis Says:
July 24th, 2015 at 4:27 pm

Hi Kelly,

Thanks for visiting. Unfortunately we specialize in schools in the US. If you decide to study in the US please let us know.
Leave a Reply