Posted on May 23rd, 2015 by Jenny Frankel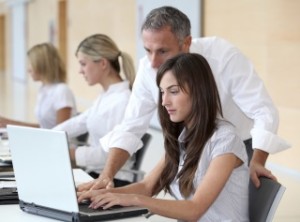 Finding an economics internship that is right for you can be hard. This is especially true for international students. Some companies are only able to hire US students as they're not able to handle the extra paperwork and strict guidelines that come with hiring international students.
Don't worry though! There are many things that you can offer an organization to make the slight inconveniences they face more than worth their time. Below, you will find some general economics internship tips for international students that should help get you get started.
The first and most important of my economics internship tips is to make sure you highlight what makes you unique. If you speak a language other than English, make sure you make this known on your application, as that can be an invaluable skill, especially if the organization deals with international accounts.
You can also point to any personal experience which may benefit the organization you are applying to. First hand experience with the culture and economics of a different country can bring a whole new perspective to things. Don't be afraid to point this out in your resume and bring it up during an interview.
Lastly, use every resource that is available to you. Your college will likely have a career center and perhaps even a career center devoted to assisting international students. These resources are there to help students not just find a full time job upon graduation, but also internships. There you can find all of the information you need to apply for an internship as an international student. If you find that you need additional help after visiting these on-campus offices, there are also many online resources to help guide you. Three examples include AIESEC, CIEE and the InternationalStudent job search center. Not only do these sites help you with finding an internship, but they can also help you find a job after graduation!
No Responses to "Economics Internship Tips"
Leave a Reply