Posted on March 13th, 2015 by Bryanna Davis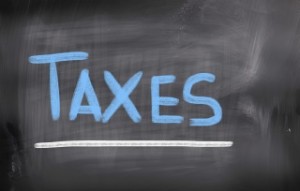 If you're an international student inside the US don't forget that you must file taxes before April 15th. What exactly does filing taxes entail? Everyone's situation will be different, therefore, filing taxes won't always be the same for each international student- it will depend on your situation. However, one thing is certain: every international student and their dependent must submit Form 8843 if they were located inside the US during the previous calendar year.
To give you further insight on filing federal taxes inside the US we are hosting a free Hangout on Air March 19th at 11am EST. There we will cover the basics of taxes for international students. You will walk away knowing why you must file, how to determine your residence status, be introduced to common tax forms and directed to where you can find assistance when it comes to filing your taxes.
RSVP to join us March 19th at 11 am EST.
While waiting to hangout for tips on filing taxes as an international student you can get also get a few quick tax faqs.
2 Responses to "Hangout for Tips on Filing Taxes as an International Student"
Bill Says:
March 19th, 2015 at 3:27 pm

I did not realize you have a google hangout this morning, but I still have a question about filing tax. I had a surgery which required me to pay it out of my pocket, is there a way I can get tax back with this part of medical bill?

Thank you so so much.
Bill

Evelyn Says:
March 24th, 2015 at 10:59 am

Hello, I am international student, and I want to know where can I fill in the 1098T form (claim tuition) into the form 1040NR form?

Thank you,

Evelyn
Leave a Reply