Posted on December 8th, 2014 by Jenny Frankel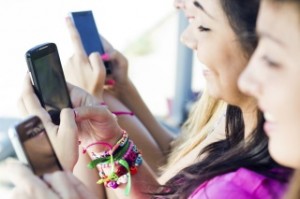 It's so big, so great of a transformation that the word "change" doesn't even begin to cover it. Over the past few decades, the media hasn't changed, it hasn't altered, it hasn't evolved. Rather, it has completely converged. The news that used to be printed in newspapers and magazines are now viewed online. The music that was once in the form of a CD can now be downloaded in an mp3 format anywhere the consumer wishes, whenever the consumer wants. The letters and mail that used to come in the mailbox can now be communicated in an email, on social media like Facebook, or via text. With the help of smartphones, computers, tablets and more, the concept of digital media convergence has launched farther and faster than the media could have predicted.
We now live in a world:
where instead of purchasing a newspaper, people in search of news can find it online equipped with videos and other media
where in 2013, one-third of new US marriages started online
where a person's cell phone can act as a phone, an mp3 player, a web surfer, a news source and more.
Digital media convergence has changed the game plan for journalists and reporters, advertisers and broadcasters. Whether the change is for the good or the bad is up to the consumer, because the consumers are the ones who are affected the most.
Digital media convergence enables news to be delivered quickly to the public. With the help of social networking sites, the public can interact with the media in a much more efficient way. Still, media convergence may stifle the quality of the content and allow for a possible media monopoly when a select few media companies control most of the media. Many communications specialists believe that it is the content that matters, not the channel.
Because of the quick-paced convergence of media, students seeking to study communications may want to consider going an online route. Instead of print media studies, see if your college offers online media studies or something similar. Many of the top communications schools in the US will have options for online media, but some schools have yet to make the shift. It is unknown if newspapers will still be printed in the upcoming years, or if broadcasters will accept the shift from television to Internet, but regardless of what will come in the future, it is important to prepare for the shift before it becomes too late. In a study conducted by LinkedIn, the Internet is the second top growing industry, with online publishing the third. The digital age does not have to mean a loss of jobs but instead the moving of jobs from one media channel to another.
Learn more about studying communications in the US.
One Response to "Digital Media Convergence and its Effects on Communications Strategies"
peter allan Says:
April 20th, 2018 at 3:29 am

nice pointing out
Leave a Reply