Posted on October 27th, 2014 by Bryanna Davis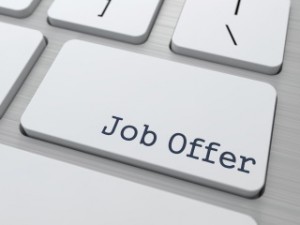 Game design is a competitive industry, and many international students pursuing game design degrees will need to take certain steps to ensure they will be in a position get a game design job upon graduation. Read on to reveal a number of ways international students can make the process of finding a game design job a little easier on themselves.
Get an Undergraduate Degree in Game Design
The most important step for international students hoping to set themselves up for a career in game design is to get an undergraduate degree in game design. It is of paramount importance to attend an accredited institution in the United States to receive a game design degree that will be competitive in the international job market. In addition to the imagination and creativity required to design a video game, much technical training is also required. In fact, since the position of lead designer doesn't come until after some time in the industry, game design students should ensure that their training is well-rounded by including some of the game creation skills employers are known to look for. For instance, receiving a robust foundation in C/C++ Programming Language (the programming language used for the majority of game programming) will help a game design graduate to get the attention of employers during an interview or screening process as someone equipped to really contribute until given the reins over his or her own project.
Take a Game Design Internship
Without industry experience, securing a game design job right after graduation is difficult and nearing impossible, especially in the video game industry. One of the best ways to get the experience employers will demand (as well as establish industry connections) is by securing a game design internship. Since an internship with a development studio is by far the best way for international students to make their way into the industry, all serious students should hold at least one. The lack of a game design internship will most likely count against potential applicants.
Create a Portfolio
Though an internship may be the best way to demonstrate your worth to employers, it is not the only way. Actually developing or having been credited on the development of a game can offset the absence of an internship on a resume, or complement the internship experience you do have. Having a portfolio of work which you contributed to or took the lead on is another excellent way to demonstrate to employers both your skill and familiarity with the game design process, as well as a dedication to game design, putting you one step closer to your dream game design job.
Attend the Game Designers' Conference (GDC)
Since 1988, the Game Designers' Conference has met on an annual basis to facilitate networking amongst video game designers and those looking for careers in game design in an expo format. It is the largest gathering of video game designers in North America, and all the major industry employers will be present, accepting resumes, discussing future releases and arranging interviews. Attending the GDC is one of the best steps for college seniors or recent graduates seeking game design jobs to secure leads with major development studios and game publishers.
No Responses to "Four Ways To Ensure You Get A Game Design Job"
Leave a Reply