Posted on October 16th, 2014 by Bryanna Davis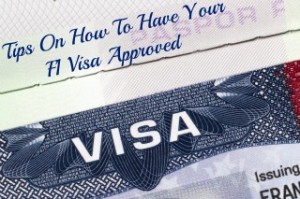 If you're planning on going in for your F1 visa interview you have more than likely been given the following advice:
"Don't make your final travel plans until after the F1 visa interview."
While this is great advice- it can also make you even more nervous about your upcoming visa interview! To help calm your nerves and give you the best chance possible to get approved for your F1 visa, tomorrow we are having a live hangout dedicated giving you tips on how to get approved for your F1 visa. Of course your approval will be at the mercy of the consulate- but being as prepared as possible will hopefully help them grant you an approval.
During the hangout we aren't going to walk you through the process of getting an F1 visa- instead we are going to share three qualifications you must meet, tips for meeting each and even give you access to a few sample f1 visa interview questions. Knowing what questions to expect during your interview will help ensure that you have the perfect answer!
The live hangout will be: Friday, October 17th at 11am EST
If you can't attend the live hangout on tips to have your F1 visa approved you can RSVP and we will send you the video after the hangout.
2 Responses to "Live Hangout Friday: Tips To Have Your F1 Visa Approved"
mostafa jabrane wants the video on f1 visa sent to him Says:
October 17th, 2014 at 9:40 am

Please send me the video on f one visa. I can,t see it on line because I will be at work. Thanks

Bryanna Davis Says:
October 22nd, 2014 at 11:07 am

Hi Mostafa,

I'm sorry to hear that you couldn't attend my hangout. However, you can watch it here. Hope it helps!
Leave a Reply