Posted on October 15th, 2014 by Bryanna Davis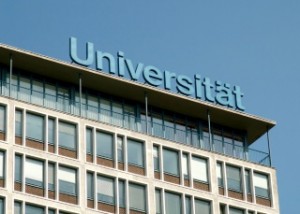 If you thought the idea of a free college degree as an international student was impossible- think again. Public universities in Germany are now tuition-free for students, including for international students!
If you're wondering why Germany is offering such a great deal on a college education, in short, the general consensus of those in Germany is that they feel everyone is entitled to a high-quality education. German Senator, Dorothee Stapelfeldt even stated that
"Tuition fees are socially unjust."
In 2005 Germany lifted the ban on tuition and fees for higher education, this led to a few colleges charging fees, and many individuals throughout Germany to react negatively. Earlier in the month, the decision to lift the ban was reversed.
The word "free" often raises concern, leaving individuals pondering the quality of the item they're going to receive without cost. However, Germany remains strong when it comes to having prestigious institutions. In fact, there are six German institutions that made it into the top 100 schools in the Times Higher Education World University Rankings:  Ludwig-Maximilians-Universität München, Georg-August-Universität Göttingen, Universität Heidelberg, Humboldt-Universität zu Berlin, Freie Universität Berlin, Technische Universität München.
Before you get too excited about free tuition for international students in Germany and start applying to universities throughout Germany, keep in mind that you must be fluent in German. If the chance to have a free education is worth learning or perfecting a new language to you, you can always start learning with a free tool such as the Duolingo app.
Also, if you're wanting to experience college life via fraternity and sorority life, fitness centers, dorms and a student union- make sure you really look into what life as a student at the German University of your choice is like. More often than not you won't find any of those items in the university welcome packet.
If you speak German and aren't too concerned with the extracurricular extras, it might be time to find your passport!
8 Responses to "Free Tuition for International Students In Germany"
Leave a Reply