Posted on September 30th, 2014 by Bryanna Davis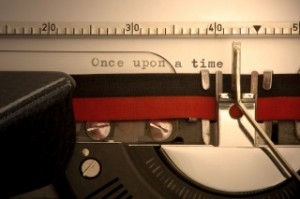 International students considering a degree in creative writing should consider screenwriting for motion pictures as a career path. Writing for the film industry not only gives a writer the opportunity to see their work admired by millions of movie goers, but it can also provide a great paycheck. Some screenwriting success stories pluck a writer from relative obscurity and turn them into Hollywood icons with just one script. International students looking for jobs in creative writing for the entertainment industry should not expect instant fame and success if pursuing a career in screenwriting, but in the movie business, anything is possible.
One of the most famous screenwriting success stories can be attributed to two of the most recognizable celebrities in Hollywood: Matt Damon and Ben Affleck. They both played minor roles in a few films but it wasn't until their screenplay Goodwill Hunting was bought for over $500,000 that they received international recognition as actors and more importantly, as screenwriters. They both received an Academy Award for best original screenplay and they are now fixtures on the red carpet.
International students seeking careers in creative writing for entertainment can also take note of the story of M. Night Shyamala. This now famed director had previously dabbled in screenwriting with two failed attempts at a successful motion picture before his third script, The Sixth Sense, became an instant Hollywood hit, grossing over $670,000 and catapulting him into international stardom.
Screenwriting is a job in creative writing that mixes fame with fortune. These are just two examples of famous screenwriting success stories emphasizing the point that a good script can change a screenwriter's life. From Francis Ford Coppola (writer/director of The Godfather), to Oliver Stone (screenwriter for Scarface), screenwriters make up some of the biggest names in Hollywood and prove that careers in creative writing for entertainment can bring rich rewards.
The demand for a good script is constant since the first step to making any movie is having a script, and movies are always being made. Individuals entering a career field that has a constant demand and price increase on the goods offered will be heading into a lucrative and successful business. For international students looking for careers in creative writing for entertainment, screenwriting is one profession that could really pay off.
If you want to find a school that offers a degree in creative writing search here.
One Response to "Screenwriting Success Stories"
Lona Says:
March 5th, 2016 at 2:25 am

In case you are on the lookout for adult porn social
signals, then contemplate acquiring our adult social signal package.
It is the top strategy to get greater rankings in google if
you're a porno site webmaster.
Leave a Reply