Posted on September 8th, 2014 by Jenny Frankel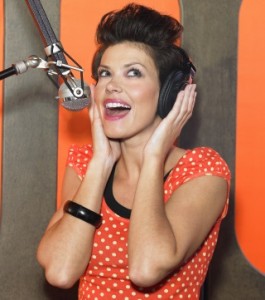 The application process for a recording arts degree can be rather monotonous. Filling out several forms has hardly ever been described as fun and exciting. But recording arts programs allow you (and often requires you) to put together a portfolio of your creative work, giving you a chance to be expressive in ways beyond just the usual application essay.
Since the recording arts field covers a lot of ground, there are numerous types of projects and creations that students can put into a recording arts portfolio. Consider the following suggestions:
• Self-produced music
If your ultimate goal is to become a record producer, what better way to get your higher education started than with a sample of your production potential? Schools and programs that offer degrees in recording arts are always looking for bright students who have unique and interesting perspectives on the craft of producing music. Though your sample CD will undoubtedly be rough around the edges, recording arts programs will hear your undeveloped talent and want to bring you on board to hone your skills.
If you're aiming toward the performance aspects of recording arts, you should probably include some of your own musical style. By showing your prospective program that you can create and produce your own music with creativity, flare, and adeptness, you raise your chances of acceptance.
• Design your own studio
Items in your portfolio don't have to be fully realized projects. If you're interested in the more technical aspects of recording arts, then you could visualize your skills by designing a blueprint for your optimal recording studio. Take the opportunity to present your knowledge of recording hardware and the physics of sound to show your potential recording arts program that you know your stuff and that you're ready to take it to the next level.
• Film or television project
A recording arts portfolio doesn't have to be limited to just music. The recording arts cover a wide range of areas that deal with audio, including film or television. Perhaps in your high school coursework you put together a brief video where you were in charge of its soundtrack. A DVD of your video and commentary on your audio attributions make a great addition to your recording arts portfolio. Maybe you worked with your school's theater troupe and helped them to record a performance. A recording arts program would be quite interested to see your knowledge of microphone placement and your passion for capturing the emotion of a scene.
• Web design
Websites have come a long way from the days of basic HTML code and MIDI sounds. Modern web design is on par with any music, television, or film in terms of its complexity and its creative potential. If web design is the angle you're looking to take in the recording arts, sending along the web address for a personal site that shows off your skills would make a striking impression on an admissions committee.
Whatever you end up putting in your recording arts portfolio, make sure it both stands out and expresses you. Application forms will tell a lot about potential students, but great portfolios will showcase the best candidates for admission.
2 Responses to "Preparing Your Recording Arts Portfolio"
Aalia Gupta Says:
September 15th, 2014 at 1:22 pm

This is a very informative blog post. Thanks for posting. I have a keen interest in learning about creating radio show properties, mainly as a Producer. Is there any university or institute in USA where I can apply for a course? Any information will be helpful.

Bryanna Davis Says:
September 22nd, 2014 at 9:47 am

Hi Aalia,

In this case, you might be interested in pursuing broadcasting. You can find more information on studying broadcast, including what schools offer a broadcast program here. Good luck!

Good luck!
Leave a Reply