Posted on July 7th, 2014 by Jenny Frankel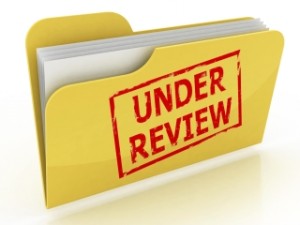 Get ready to walk the streets, interview the experts, advocate for the cause, and give the world a voice. When it comes to communications, it is all about experience. Since communication schools are so competitive, building a portfolio outlining work in the field as an international high school student can help you attain admission to the top schools for communication as well as get a head start on a future career. Communication colleges across the nation offer high school communication programs for 9-12 grade students to help them gain more experience and skills in the field before they enroll in college or start their communication career.
The Digital Media Academy is ranked one of the Ten Best Summer Camps in the World. Available for students age 12 to 18 is the ability to create and become visionaries. Students can choose to discover areas in digital film, music and post production, game design, photography, art and design, and app and web development. The camps are held in various colleges across the country including Harvard University, University of California Los Angeles, Yale University, and the Georgia Institute of Technology.
American University in Washington, D.C. gives students the opportunity to "discover the world of communication" in the nation's capital. Students will learn from hands-on workshops taught by American University School of Communication faculty and communication professionals. Skills and lessons help students prepare for further training in the field and include how to build a digital portfolio, edit and shoot a film, write a script and news story and speak with confidence. Students will also have the chance to view live television and radio broadcasts at studios like NBC 4, NPR and ESPN radio. During the program, students can also cover a Nationals baseball game or WNBA game from a press seat and tour many local D.C. attractions like the National Zoo, National Cathedral, Georgetown and the Smithsonian museums.
Before a student becomes an international student at a well respected college in the US, enrolling in high school communication programs during the summer can not only help the students better understand the field of communications, but also help them get a glimpse of  American culture and what it's like to study communications in the US. Students will also get to visit colleges before they begin applying to see what schools will be best for them. There are many high school communication programs available in the US- in almost every state in the country. Colleges understand that experience is the key and offer opportunities most high school students will never receive. Because of this, you no longer have to wait for college to study in the best schools for communication.
One Response to "High School Communications Programs Prepare Students for College and Careers"
Homepage Says:
July 8th, 2014 at 5:59 am

… [Trackback]

[…] Informations on that Topic: blog.internationalstudent.com/2014/07/high-school-communications-programs-prepare-students-for-college-and-careers/ […]
Leave a Reply