Posted on July 2nd, 2014 by Bryanna Davis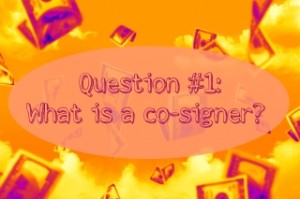 If you haven't already heard, we are teaming up with International Student Loan during the month of July to help you understand international student loans and give you a chance to put up to $300 in your pocket! During the month of July we will release three questions- and we are releasing the first one today!
How Do You Win?
Answer question one to win $100! Give us the right answer to the question below and you will be entered to win. You can post the correct answer as a comment on this blog below or through our Twitter and Facebook page. Please post the correct answer before July 9th at 3pm EST. If your correct answer is received after 3pm on July 9th you will not be eligible to enter the $100 drawing. The winner will be announced on July 10th through our social media platforms, including this blog.
Answer This Question: What is a co-signer?
And the Winner of $100 is: Islam Taher

"A cosigner is someone who guarantees that if the borrower cannot pay back the loan, they will be legally responsible to pay back the debt. In other words, the cosigner is taking on a huge responsibility for the international student loan or study abroad loan since they are being asked to accept the responsibility of paying back the total loan amount plus any interest."
Need A Tip?
If you're not sure what a co-signer is, we are happy to give you some help! If you visit here you can find out!
Tell us the correct answer to our very first question in the Financial Aid Fun contest and you'll be entered to win $100!
18 Responses to "Answer Question One To Win $100!"
Leave a Reply