Posted on June 7th, 2014 by Bryanna Davis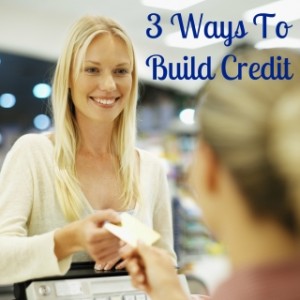 International students can and should start building their credit score as soon as possible. A credit score is the grade that you're assigned based upon your financial history. Having a strong credit score can help you any time you have a credit report run on your name- for example when you try to rent an apartment or sign a cell phone contract. So how can a student make sure that they have an acceptable credit score? Here are three suggestions for building credit.
Obtain a Credit Card- You can't have a good credit score if you do not have some type of credit building medium. A common and easy method is obtaining a credit card. Students with a credit card will immediately start building credit as they use the card. The goal is to put a few of your monthly purchases on your credit card and then pay them off by the end of the month. This will show that you have used the card, made the payments, and that your balance is zero. In addition, if a student pays off the debt before the monthly due date they can avoid interest charges.
Make Your Payments on Time- Only a few things look as bad on a credit report as a missed payment. Credit, after all, is the symbol of a person's credit risk. By not making payments a student will show that they have a reputation of missing payments, and their credit report will reflect it.
Don't Get Carried Away- With access to credit it can be tempting to buy or do things you can't actually afford. However, sticking to only using your card on items you can afford and pay off right away will help you avoid racking up large bills and having to pay interest.
Leave a Reply