Posted on May 26th, 2014 by Jenny Frankel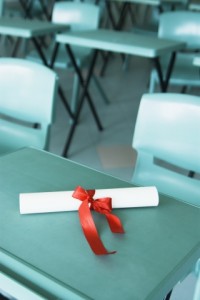 In today's market, businesspeople with an undergraduate degree and a few years of experience in the business world may want to further their career by advancing their credentials to practice business at a higher level. One such place to attain those credentials is Felician College, a small Franciscan college in New Jersey. A graduate degree in business from Felician College is a certain way to climb the corporate ladder while standing out from the crowd.
The business graduate degree from Felician College falls under the heading of Business and Management Sciences. Within this department, the curriculum is designed and maintained by Felician College's business advisory council, which is comprised of major figures in New Jersey and New York business. This dynamic upkeep of the graduate program allows students to keep up with business trends. The close proximity to New York City also helps students take a pulse of the market in order to study business at a higher level. Felician College offers two graduate degrees in business, the MBA in Innovation/Entrepreneurship and the MS in Healthcare Administration.
MBA in Innovation/Entrepreneurship
The MBA in Innovation/Entrepreneurship focuses on the usual MBA topics, but also places emphasis on creativity and innovation. This emphasis is designed to help students stay on their toes and study business at a higher level by keeping up with the fast-paced and constantly changing modern business world. The MBA program asks the "how" and the "why" of business actions to get to the core issues, and professors encourage students to engage with the ethical benefits and consequences of a variety of business practices.
The MBA program features mostly project-based coursework, concluding with a capstone assignment complete with comprehensive portfolio. Students can expect to earn their degree in about 20 months, and then up the corporate ladder they go!
MS in Healthcare Administration
This graduate degree in business from Felician College is highly unique in American graduate business education. As healthcare needs continue to rise around the world, people with training in healthcare administration are constantly in need. Like the MBA program, the MS in Healthcare Administration program is designed to focus on creativity and innovation in healthcare leadership, organization, and ethical standards. Felician College's program trains students in the "how" and "why" of administration so that students can handle the constantly changing face of medicine while maintaining a functional organization.
The MS program takes approximately 2 years and can include an optional executive field placement (similar to business internships) or capstone project. After graduation, students have a wide range of jobs or promotions available to them. Hospitals, outpatient care centers, nursing homes, healthcare management companies, pharmaceutical companies, biotechnology companies, insurance companies, policy organizations, and many others are always seeking out highly trained candidates.
Whether you're interested in getting promoted in an investment firm or making a difference in modern healthcare accessibility, a graduate degree in business from Felician College can put you on the fast track.
Leave a Reply